This time I am taking you to the city of the Renaissance with the Florence Travel Guide. Here you find the best Florence Travel Tips to get the most out your trip to this beautiful city in Italy. It's not only the capital of the Tuscany region, but also the culture capital of Europe, with the most art per square meter.
Florence History
It was Julius Caesar who set up a settlement here in 59 BC, for retired Roman soldiers. He called it Florentina and that is Latin for flowering. Ultimately, the city mainly became the Renaissance city of Italy, because of the amount of art. To better understand the art in the city, you need to know what the Renaissance is. If you've been paying attention in history class, you already know. It's the new birth. The new golden age. In which all the achievements of classical antiquity came back.
Santa Maria Del Fiore in Florence
We start with this enormous cathedral in the middle of the city center The Santa Maria Del Fiore. The name already sounds very romantic. Why is this cathedral so big? For this we have to go back in time. Florence had become one of the most important trading cities in Italy and that includes a huge cathedral. One who must would be larger than the one in Siena and Pisa. It took them 180 years to build this cathedral. So if you are stressed about a renovation of your house or bathroom, then never start building a cathedral 😉 You can climb the cathedral top and that is 463 steps up and down in total. Keep in mind that sometimes it is very narrow and make sure you buy your tickets on time. You can use this link to buy your tickets online. Another thing you could do is climb the Bell Tower next to the cathedral. Also for this attraction you need to buy a ticket in advance.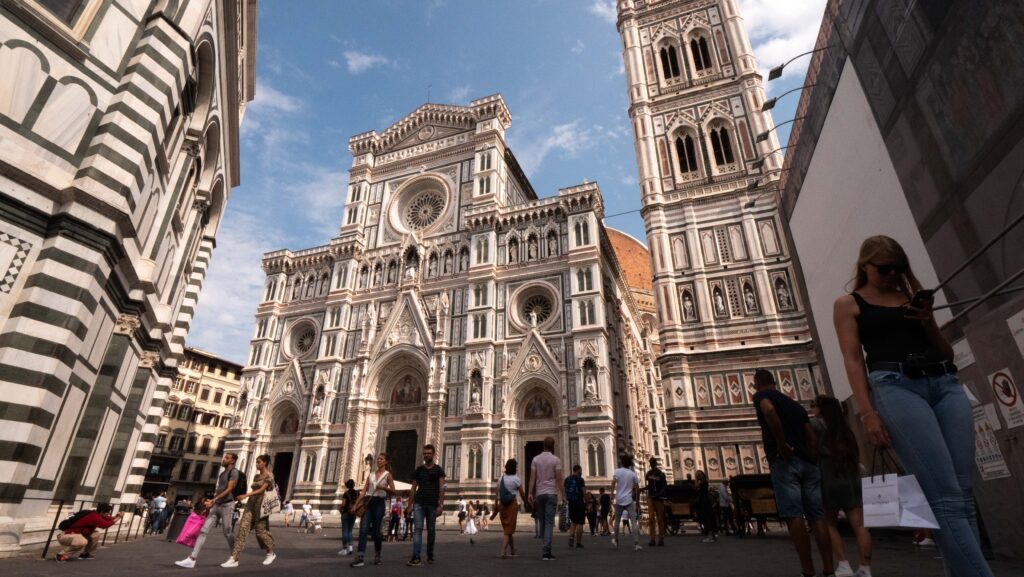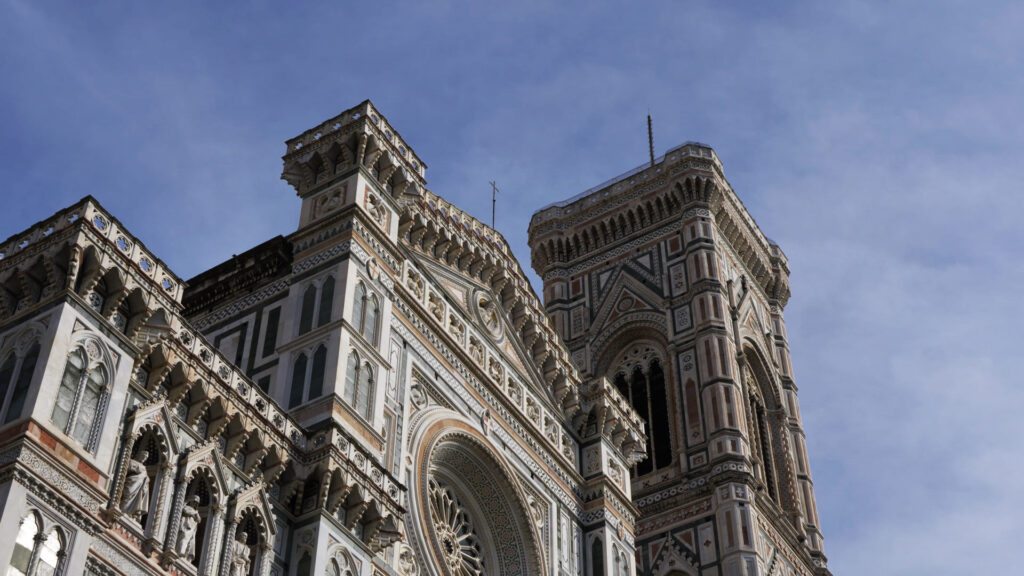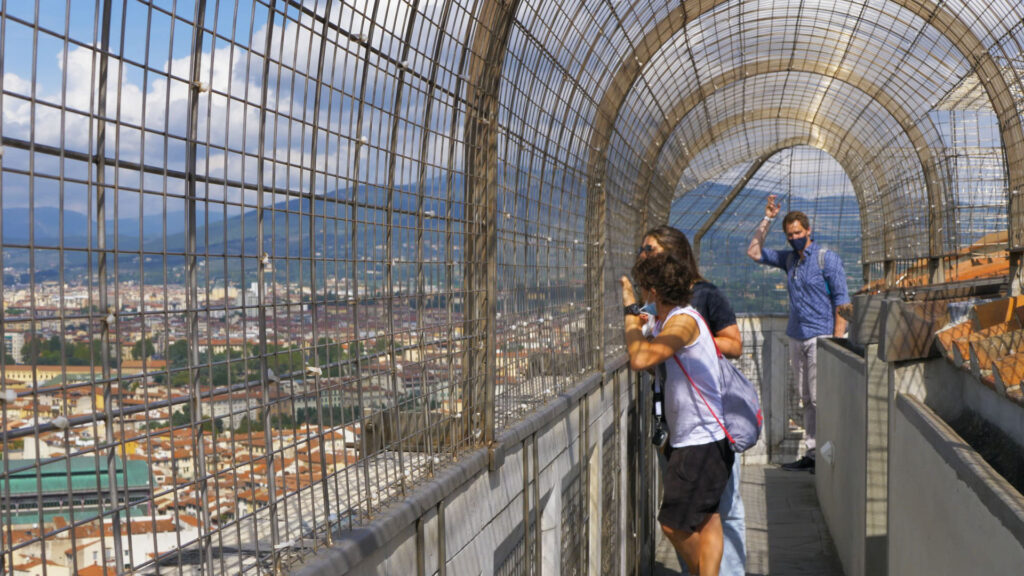 Il Procellino
You can improve happiness with this bronze boar "Il Procellino". The story goes that if you stroke it's face and throw a money coin between the boar's legs, you will succeed. But you have to make sure that it rolls in the grid in one go. I think only 1 person is lucky and that is the one who clears the grid and eats a lot of it the next. Keep in mind that is not even the original boar, but a copy.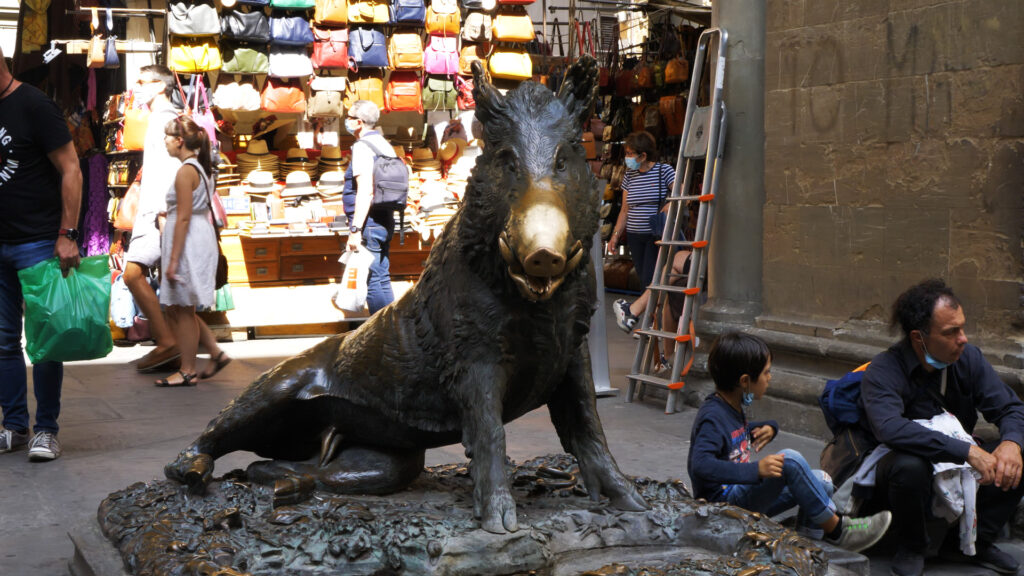 Ponte Vecchio
The best you can do is to take a walk through the old center and then you will encounter all the highlights. This is one of these highlights. A very old bridge over the river Arno. The "Ponte Vecchio". Here you find a lot of jewelers and tourists. The story goes that dictator Adolf Hitler did not bomb this bridge during World War II because he thought it was too beautiful. The shops are built along the bridge or hang over it. That went well until a flood in 1966 and a fortune in jewels disappeared into the water. Maybe you can find some jewels if you search in the river.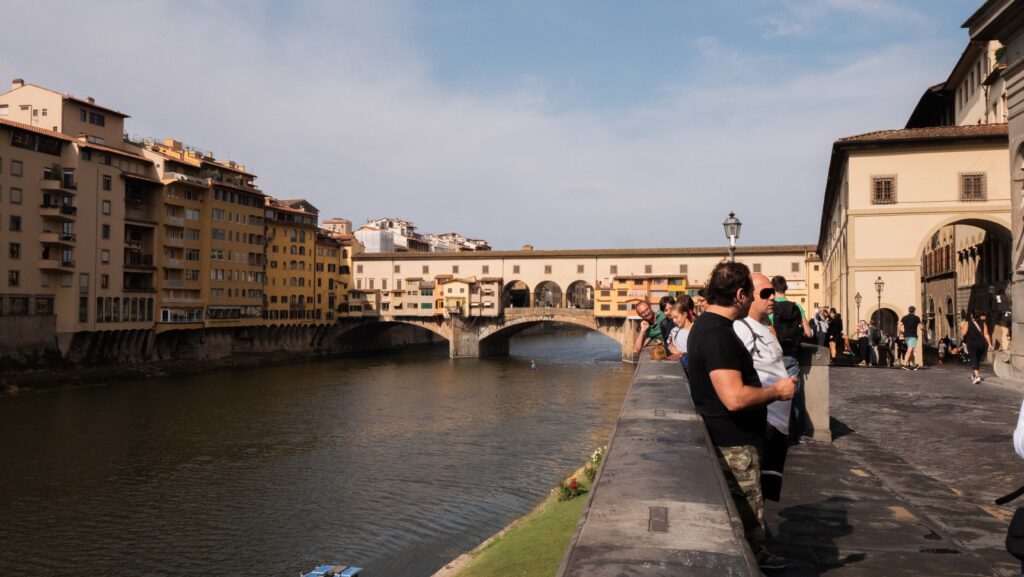 Piazzale Michelangelo
May I introduce you to my new friend .. David 😉 This is one of the most famous sculptures in history, made by Michelangelo. David by Michelangelo. This statue also stands here in its own square, Piazzale Michelangelo. They removed the original statue in 1873. To protect it from the elements, so this is a lifelike copy. The square has 1 drawback and that is the climb to the top. It's a heavy climb! You also get something in return. Stunning views of the city and the Arno River.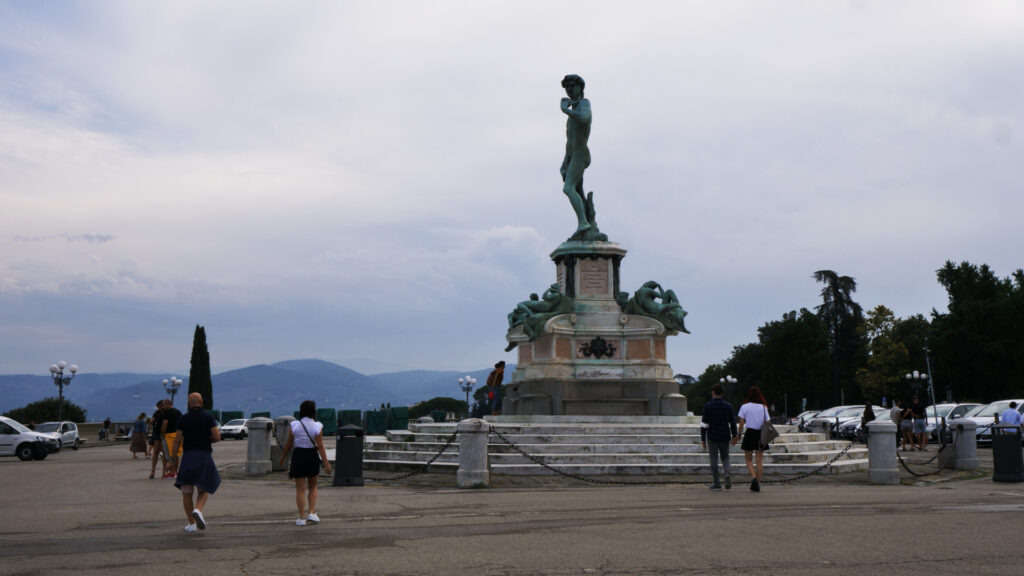 Uffizi museum in Florence
If you like to visit a museum, this city is the right place for you. There are many museums and the most famous is the Uffizi in an old palace. It is considered the oldest and most famous art museum in the world. Filming indoors is not possible, so you have to see that for yourself when you are here. A tip from me is that you should always get your tickets online in advance. The waiting time can be up to 5 hours or more! You can use this link to book your ticket.
Florence to Siena
I promised to take you to Siena. It is an hour's drive from Florence. It is world famous because they have managed to preserve the medieval townscape very well. That is why it is also one of the most popular holiday destinations in Italy. In Siena you can also visit a cathedral, but a smaller one than in Florence. According to some people I speak is this one is nicer. Well, you have to judge that for yourself. They have one of the most beautiful squares in Europe "Piazza del Campo". You could know that from horse racing. They are held twice a year in July and August. My experience shows that 1 day is enough to view the old center. Moreover, everything is fine to walk.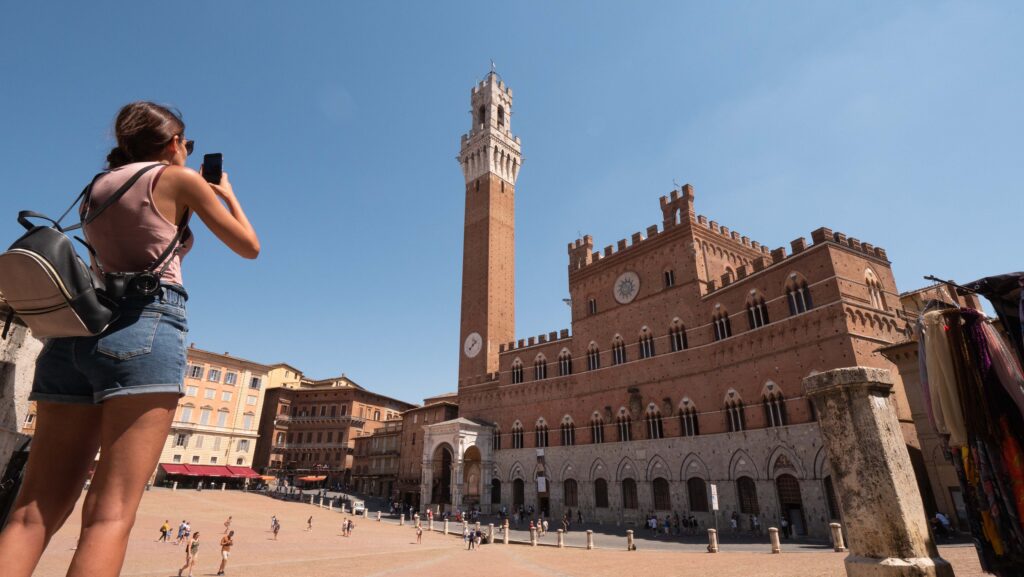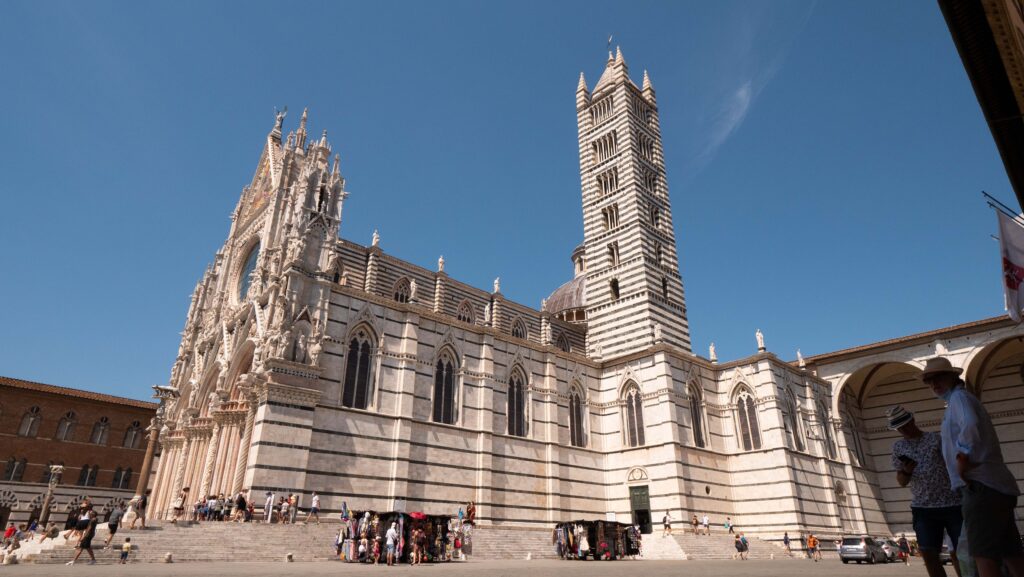 Get more Travel inspiration with other Travel Guides: