Welcome to the Toronto travel vlog and Toronto Travel Guide. Toronto is located in the Ontario province in Canada and it's the biggest and most frequently visited Canadian city. Founded by the Brits in the 18th century as the city of York. Seriously expanded nowadays something that happens more often in life. Approximately 6 million people live in the city and its urban areas. With this Toronto Travel Tips you can get the most out of your trip.
CN Tower
One of the most famous spots in the city is the CN Tower. It's not just a TV tower, it's the city's point of reference. Which is nice, you'll always have your bearings. A ticket to visit the CN Tower cost you you around $38 Canadian Dollars. When you pay $7 more will get you a fast track ticket.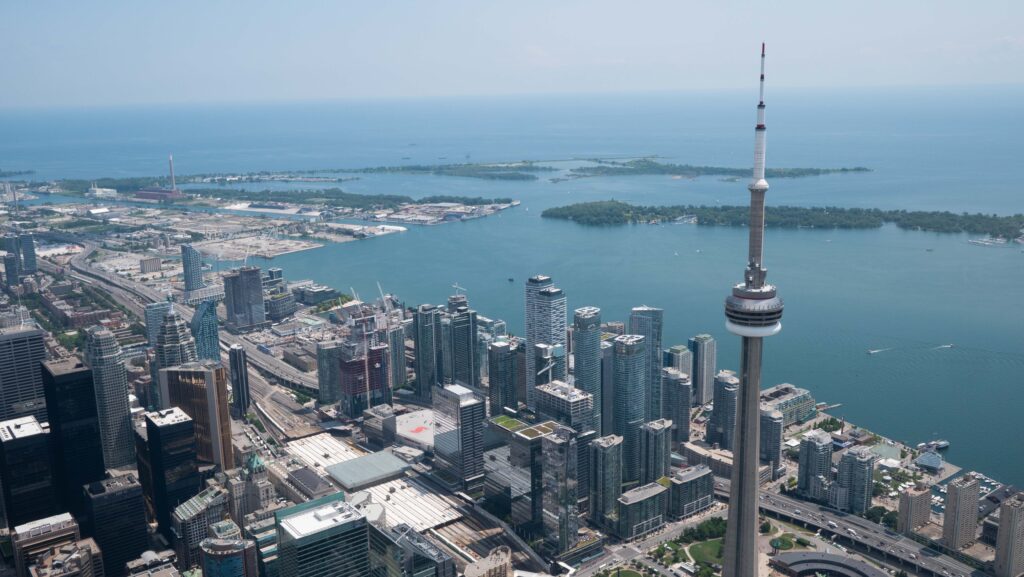 Queen Street West
According to Vogue this is supposed to be the hottest city district in the world, Queen Street West. It's only topped by a Tokyo city district. I don't care, I like it. It's got lots of restaurants and boutique shops.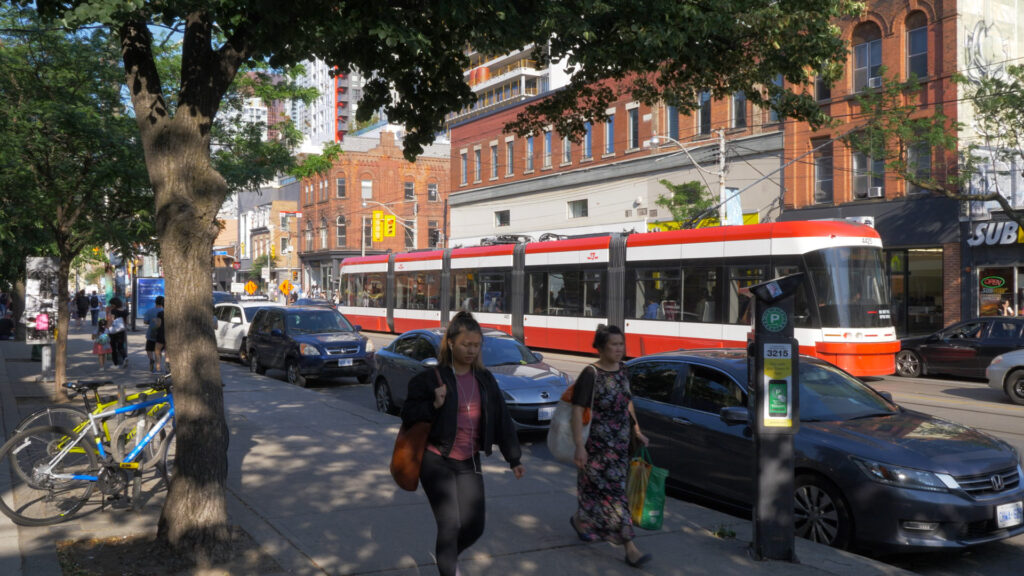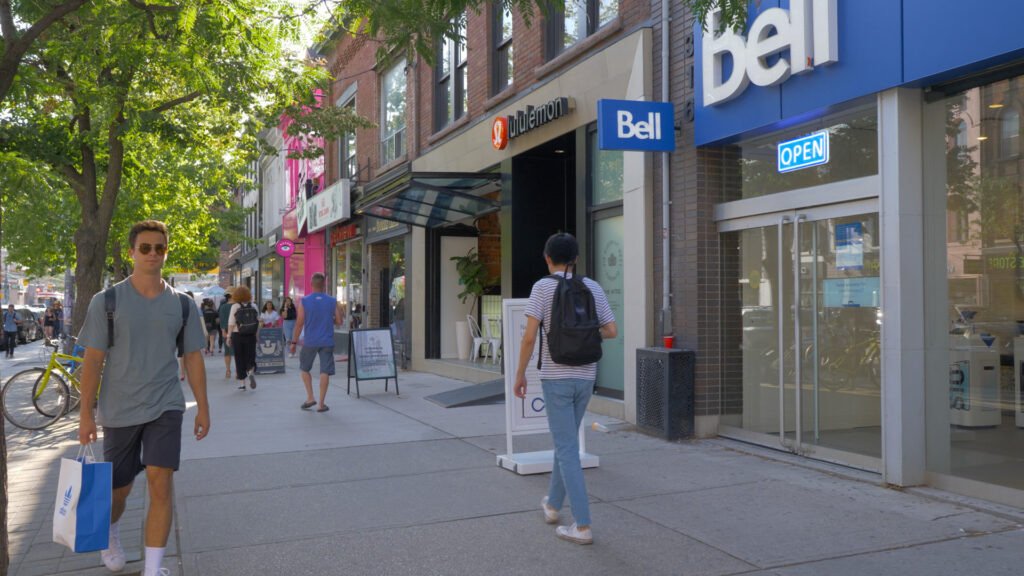 Weather – Best time to visit Toronto
Toronto is great to visit all year round. Though winters can be slightly cold which is fine, you'll just pop in a museum of some sort. I visited the city at the end of July in midsummer with temperatures around 32 Celsius (high 90's). You can check the weather today.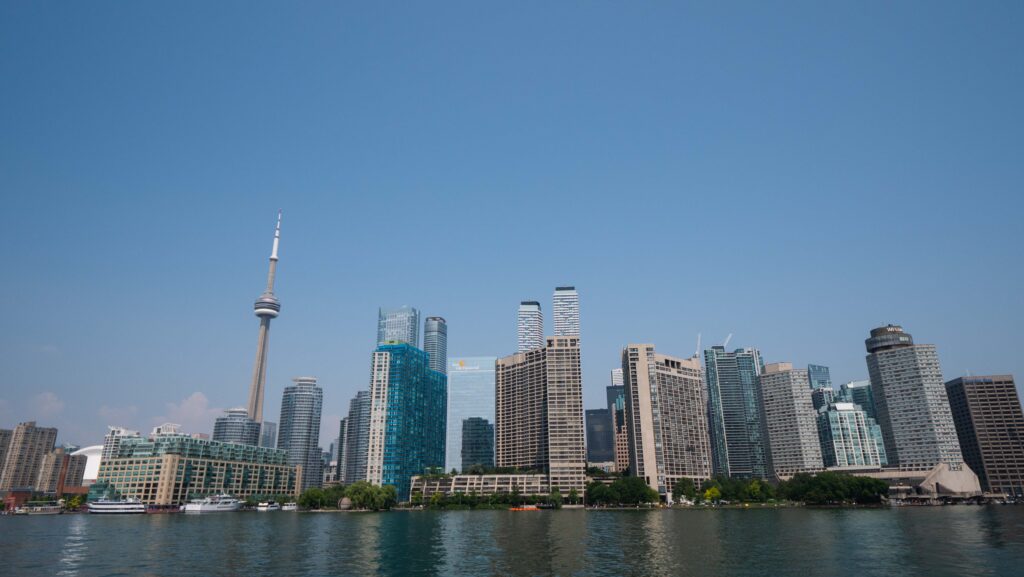 Center Island
There are 13 islands in Toronto. To travel to one the island you can use the ferry service. I went to the most famous island which is called Center Island. The summer ferry services leave every 15 minutes to Center Island and a ticket will set you back around $8 per person. Keep in mind that you can get your tickets in advance and book them online to avoid queues. Not only Canadians come here to visit, it's popular as well with visiting tourists.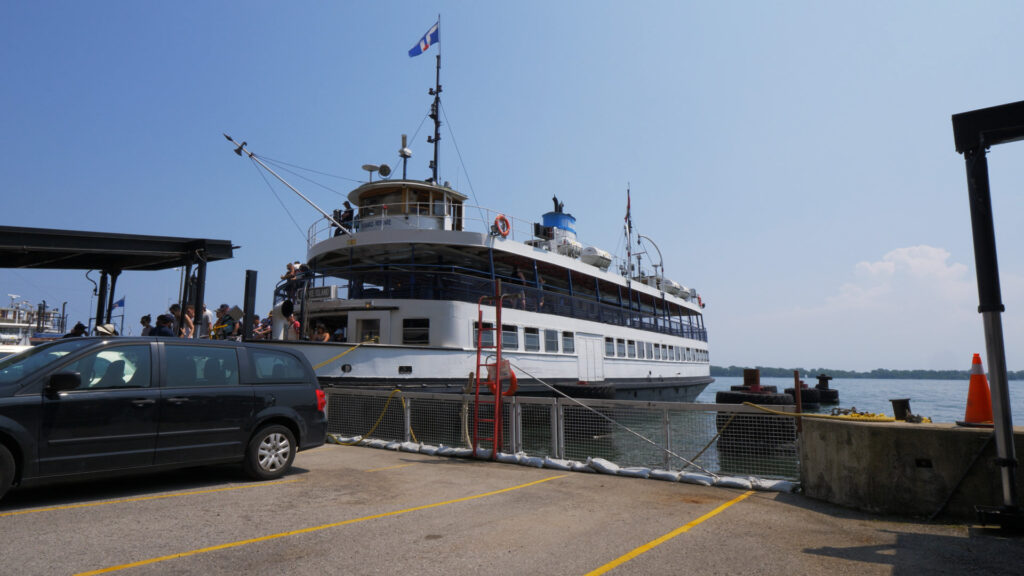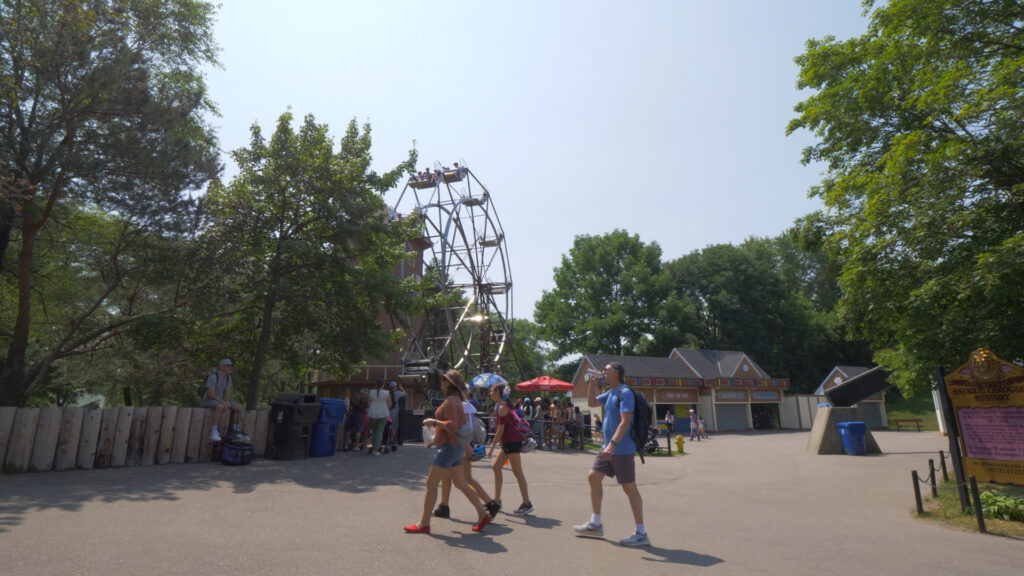 Niagara Falls
Many people I've met suggested I should go and visit Niagara Falls. You can get a cab which is expensive or book a tour with a bus. I visited the Niagara Falls with a friend and we rented a car. I think this is the best way to visit this place. It's only a 90 minutes ride. I've seen many spectacular places during my trips but this one is special and huge. 3 million liters of water pass through here every second. You have the best view from Table Site Rock. It was quite busy but In the end I did find many great photo opportunities.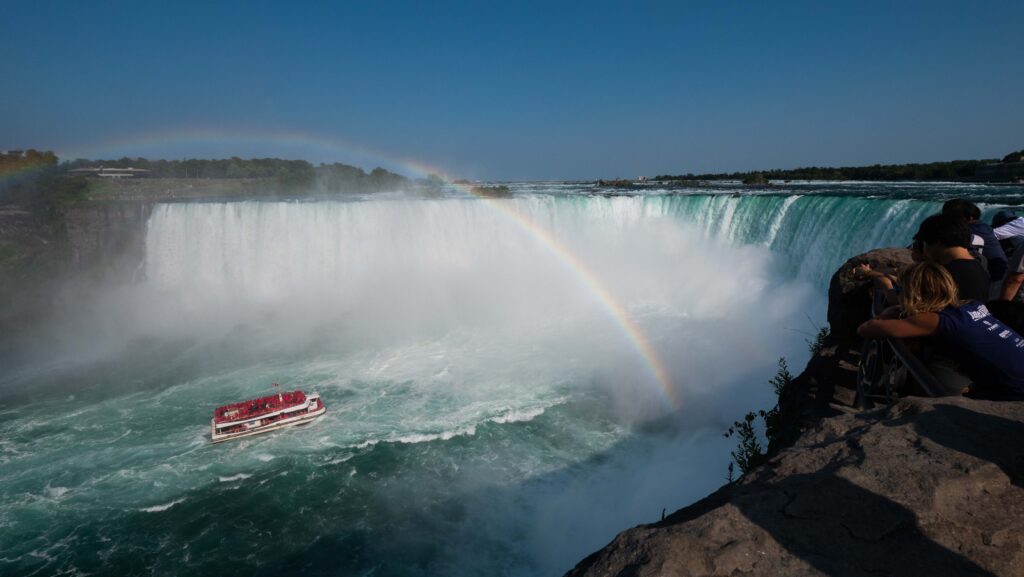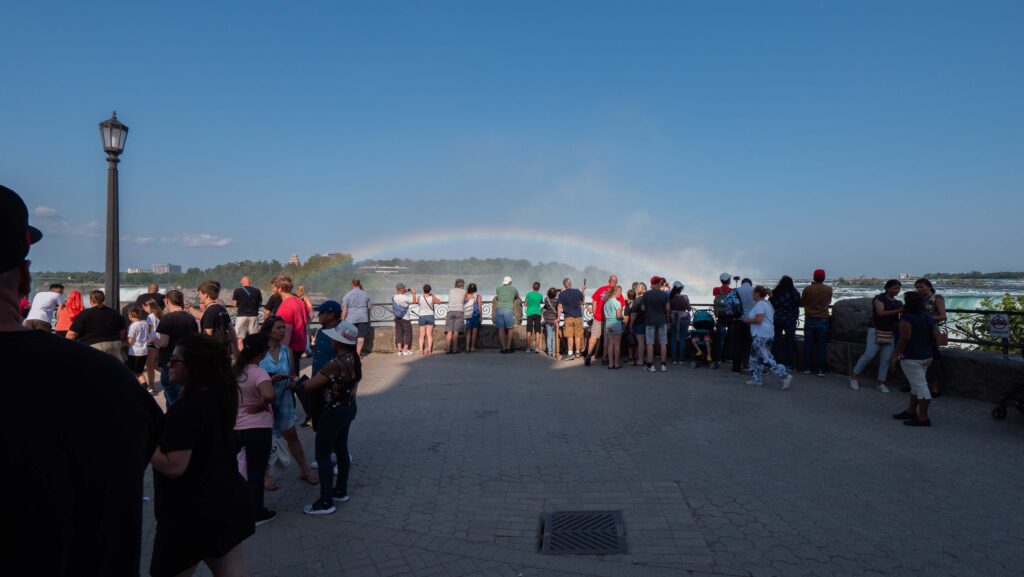 Kensington Market
This is one of the best known multicultural diverse places in town, Kensington Market. It used to be a jewish market but today it's mostly hipsters and creative folk, like these street artists. Restaurants with food from all over the world and the shops are tiny little local boutique shops.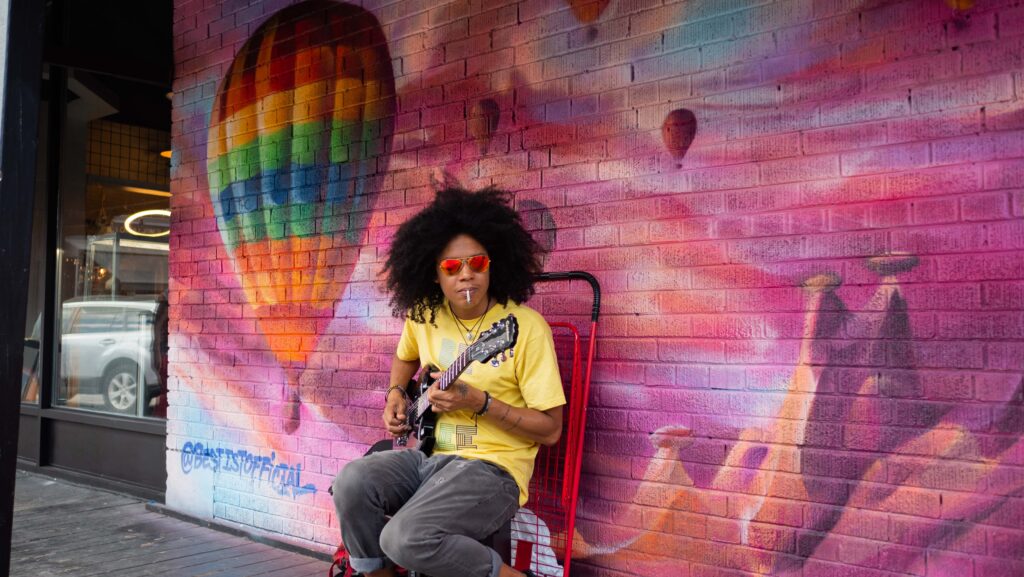 Graffiti Alley Toronto
This is a nice photo location to make all your friends and followers jealous, Graffiti Alley. A long street filled with street art. It reminds me of Hosier Lane, Melbourne. This street gets renewed every year. So every year a brand new street!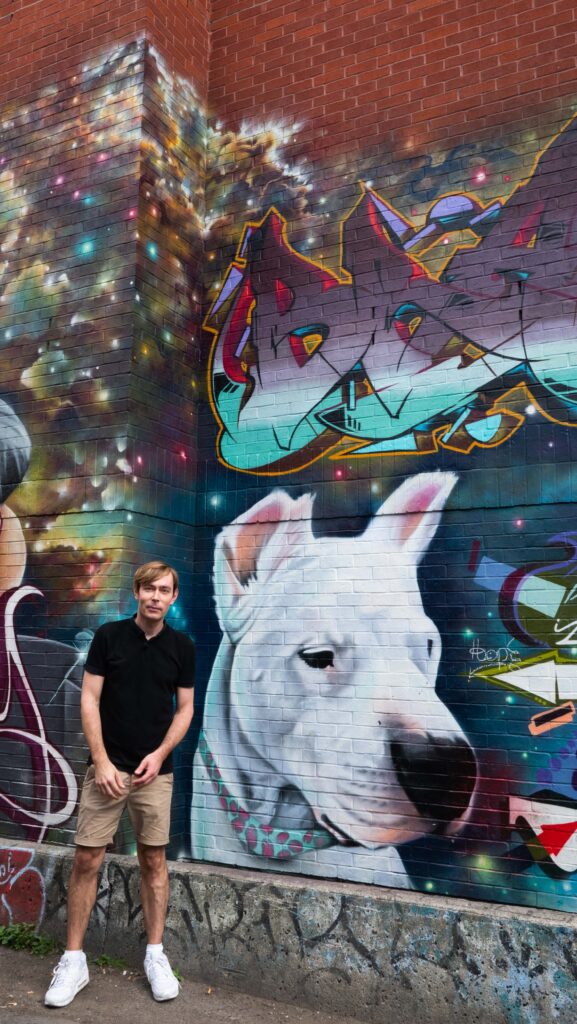 Helicopter Ride
The best way to see the city from above is a helicopter ride. It's only a 7 minute ride and it's going quick, but it's worth it. It is kind of expensive because one ticket will set you back €80 euros.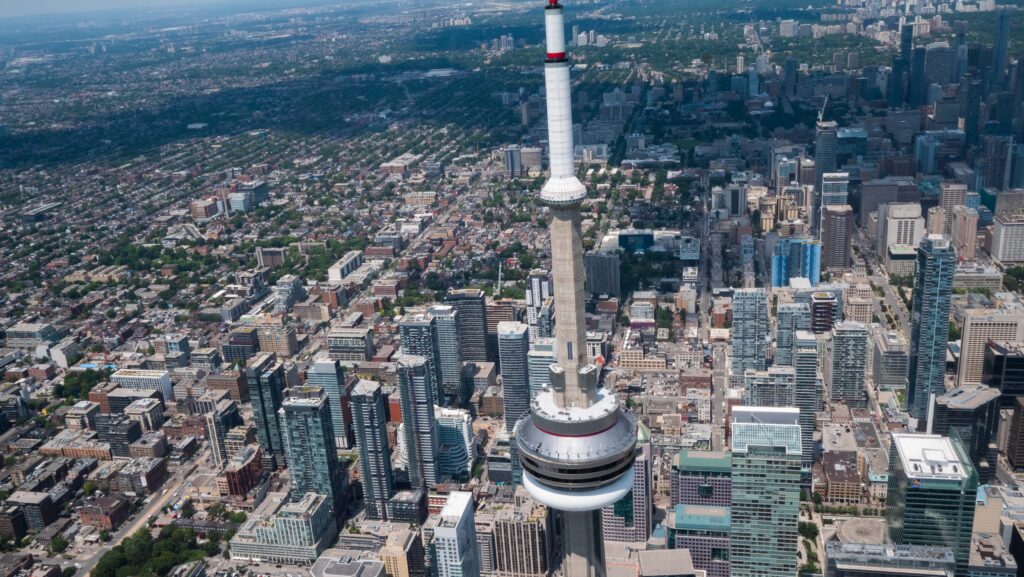 Distillery District
About a 30 minute walk east of the city (8 minute Uber ride) you will find Distillery District. Restored old structures and this part has been free of car traffic since 2001, which is nice. They used to brew beer inside these buildings in the old days. Be mindful though, it's a tourist trap.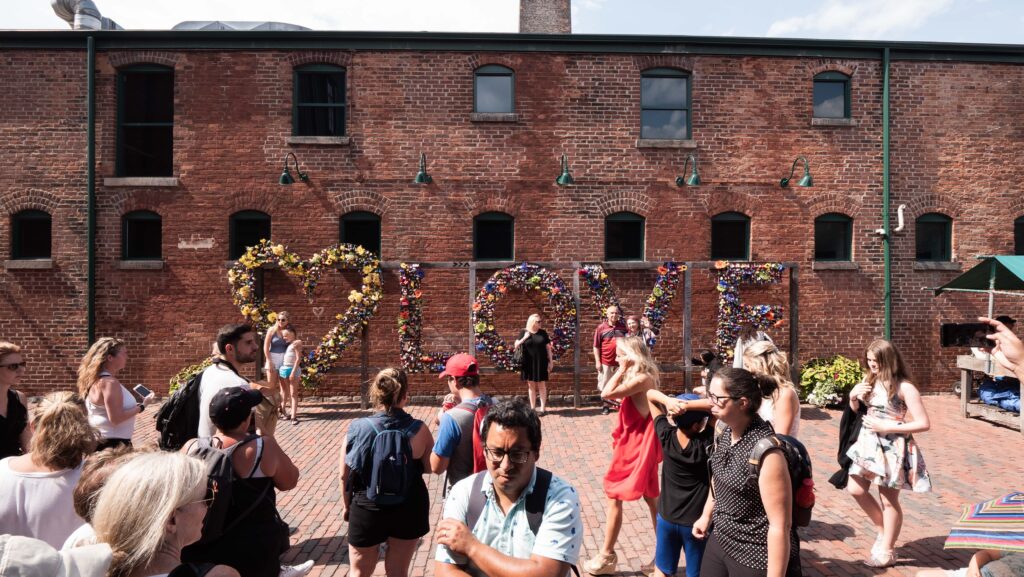 Cherry Beach
The nearest beach is only 5 kilometers outside the city centre. Cherry Beach. It's located on the north shore of the Outer Harbour at the foot of Cherry Street. The park features dog off-leash area, ample parking is located on the Martin Goodman Trail and receives TTC bus service during the summer season. The west side of the beach is popular with kite boarders.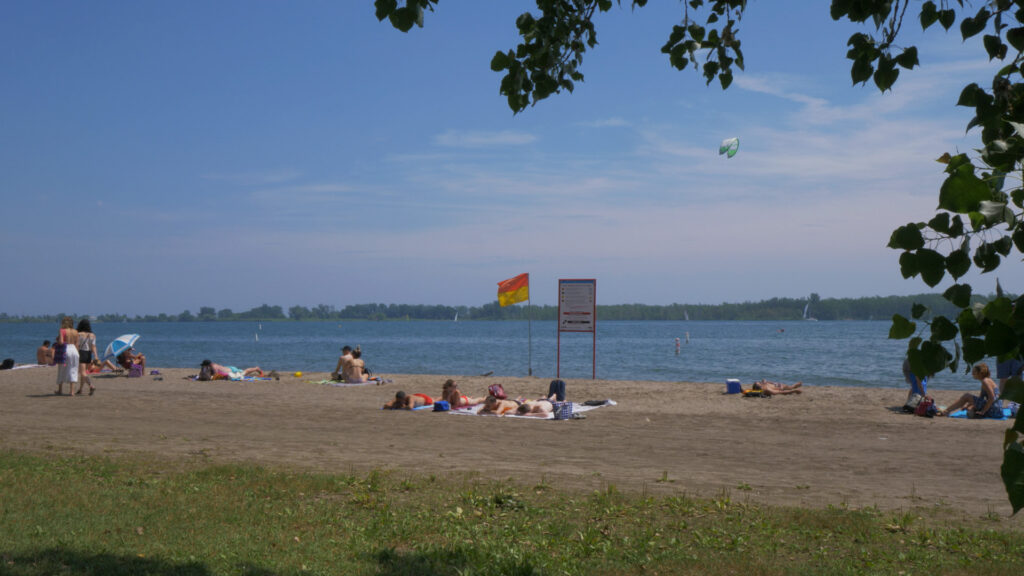 Get more Travel inspiration with other Travel Guides: