Rome, the open air museum in Italy. With over 3 million inhabitants this is the capital of Italy. You get the essential travel information with the Rome Travel Guide. Rome was founded 753 years before Christ. It is full of old buildings, art treasures, excavations, 280 fountains and no less than 900 churches. It's not weird that Rome is also on the UNESCO world heritage list.
Palatino
This is the place where, according to legend, Rome was founded the hill "Palatino". Over here the twin brothers "Romulus and Remus" would have grown up, they would have lived here first. The story goes that they were raised by a wolf. It shouldn't get any crazier 😉 From the Palatino hill you have a beautiful view of the "Forum Romanum". This was the place where the daily life of Rome used to take place. With a little empathy you might be able to make something out of it when you see it. On this hill mainly palaces were built for emperors. Then they could look out over the people and, because they are higher up, they would be better protected against diseases.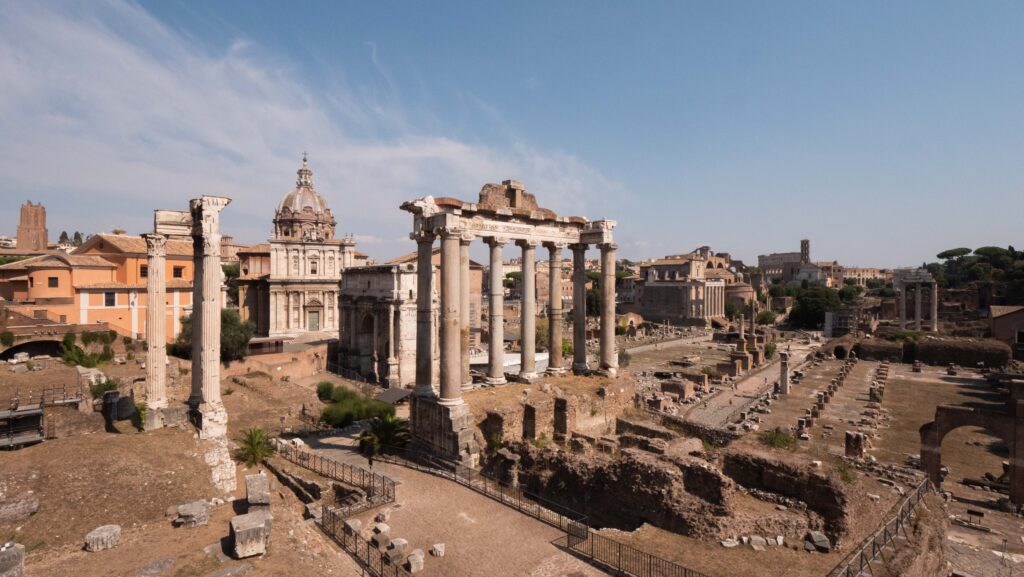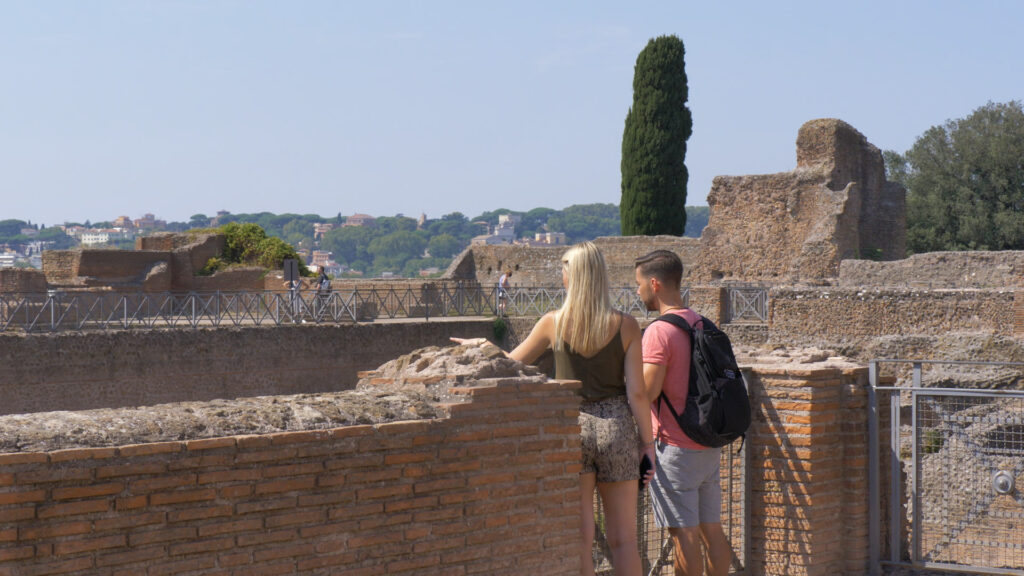 The Colosseum
Rome is really an open air museum. You go from one ruin to another. The one you can't miss is the famous "Colosseum". 72 years A.D. the construction of this amphitheater began. In order to pay for it, they used war exploitation from Jerusalem. Not very chic. In the end it took 8 years to finish it. The opening was then celebrated with games that lasted 100 days. Over here took the most bloodthirsty battles place. Not only between gladiators but they also let four elephants meet each other. You can't imagine it these days. You can visit the Colosseum daily and a ticket costs around 16 euros. With this link you can buy your tickets in advance. That really is a recommendation. Otherwise you can queue for hours.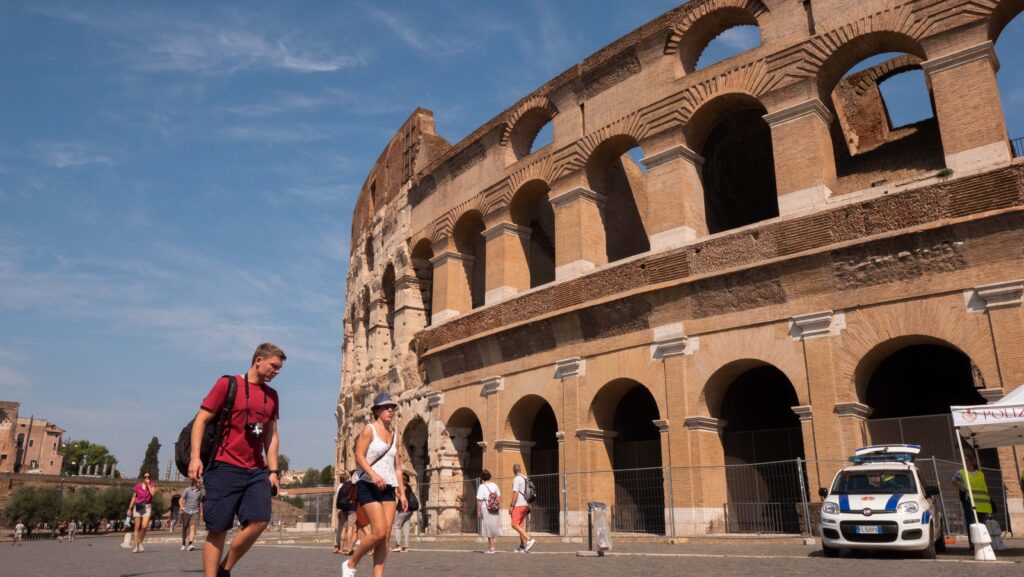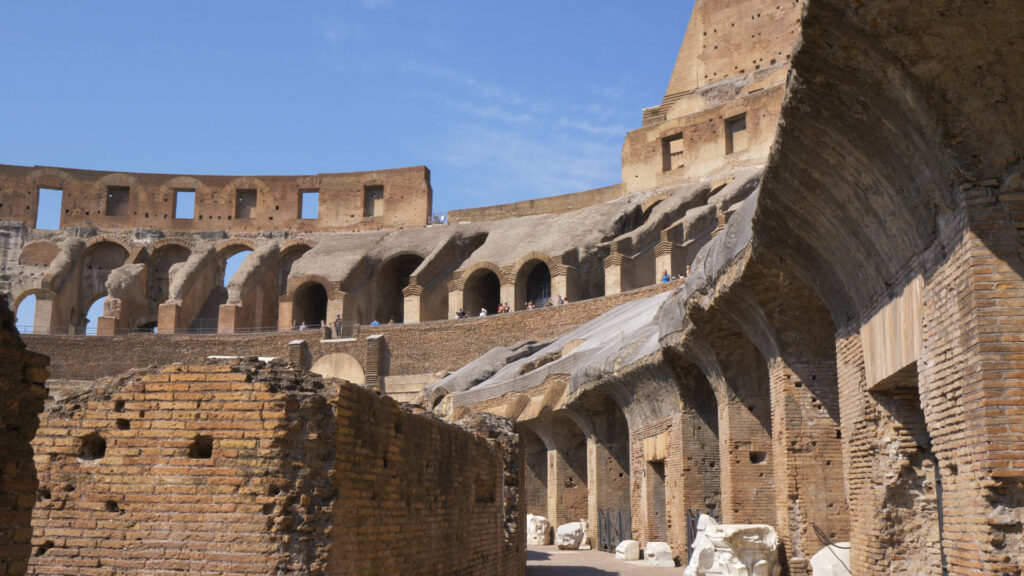 Spanish Steps
One of the most famous attractions in the city are the 135 Spanish Steps. They run from "Piazza di Spagna" to the French monastic church "Trinita dei Monti". A French church and Spanish Steps, how is that possible? For this we go back to the 17th century when the Spanish embassy stood here on the square. Hence the name Spanish stairs. Rome is overrun by tourists and that is not surprising, because it is a beautiful spots. Because some tourists are rude the government introduced strict rules. For sitting and eating on the Spanish Steps you can get a fine of 250 euros.
In front of the stairs you will find this statue of "the ugly barge" "Fontana della Barcaccia". Not that it is an ugly image, but there is a "beautiful" story behind it. In 1598, the river Tiber is said to have crossed its banks and this ugly barge was washed ashore.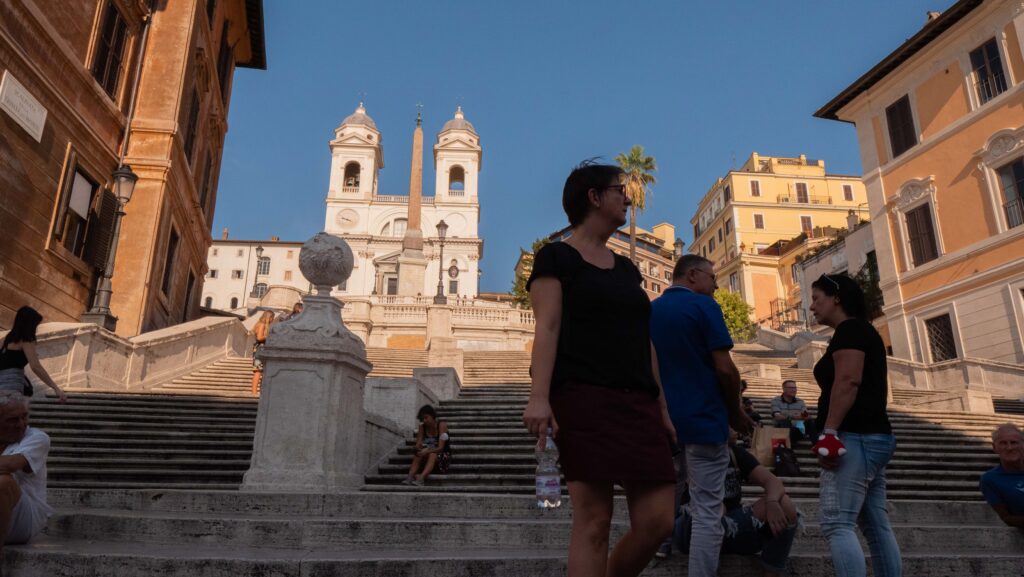 Vatican City
When you go to Rome you can visit not 1 but 2 countries. Inside the city of Rome you can visit "Vatican City". It's own state in the middle of Rome with only 800 inhabitants. Nuns, priests, cardinals, the Pope, but also the Swiss Guard live here. The latter must ensure safety. The story goes that they wear a gun under their outfit. By the way, did you know that the road leads into the basilica? They did that specially, so that St. Peter's looks even bigger. Every Sunday thousands of believers gather here for the weekly victory of the Pope. That is exactly at 12pm.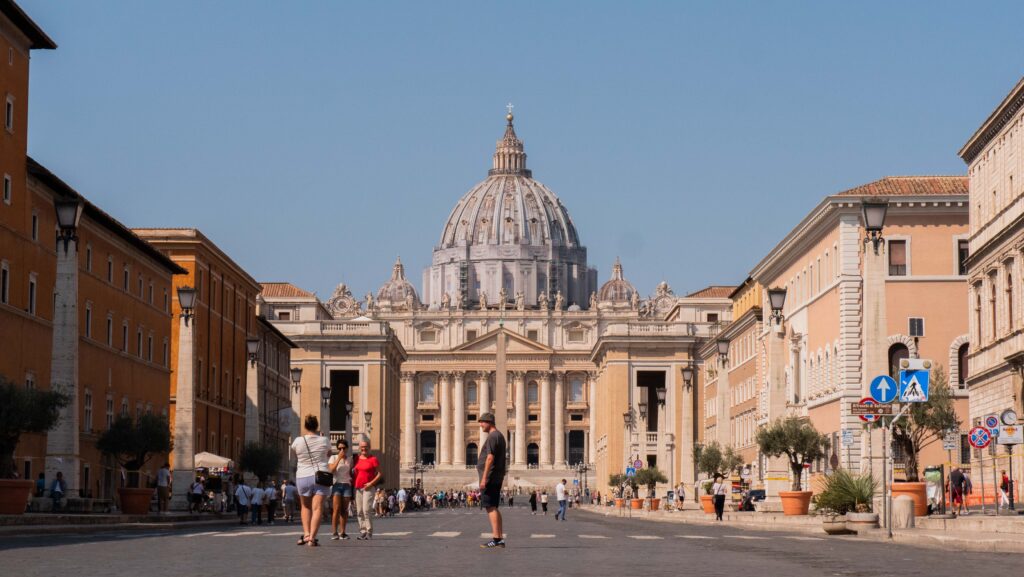 Weather – Best time to visit
Rome has a Mediterranean sea climate. With really hot summers. Then you can sweat a lot, while the winters are mild with a lot of rain in December. My advice to visit Rome are the months April, May, September or October.
Pantheon
This is the best preserved building from Roman times, because it is still there the "Pantheon". With an open skylight on the inside. This means that if it rains, the water also comes in. They made that opening so that you are in a direct connection with heaven. In many places they have regulations for clothing. A pair of shorts is accepted, but a "bare back" is absolutely not. So if you're smart you always put on a t-shirt to avoid disappointment when you don't come in. Nowadays the Pantheon is 1 of the 900 churches here in Rome.
Trastevere
Trastevere is one of the prettiest and most quiet neighborhoods in Rome with its narrow cobblestone streets, and colorful buildings. It feels more like a small town than a capital city. It has a convenient location with the historic centre, Vatican, and Colosseum all within a 30-minute walk. The area has certainly changed over the years. It is now a popular spot for restaurant and bar hopping, but still with this beautiful church in the heart of Trastevere. From here you can work on your health by climbing up to a beautiful viewpoint over the city.
Villa Borghese
In the middle of the city you can chill in the large city park Villa Borghese. It used to belong to the rich Borghese family. The municipality once bought it and turned it into an open city park. Here you can walk and enjoy a lot of art.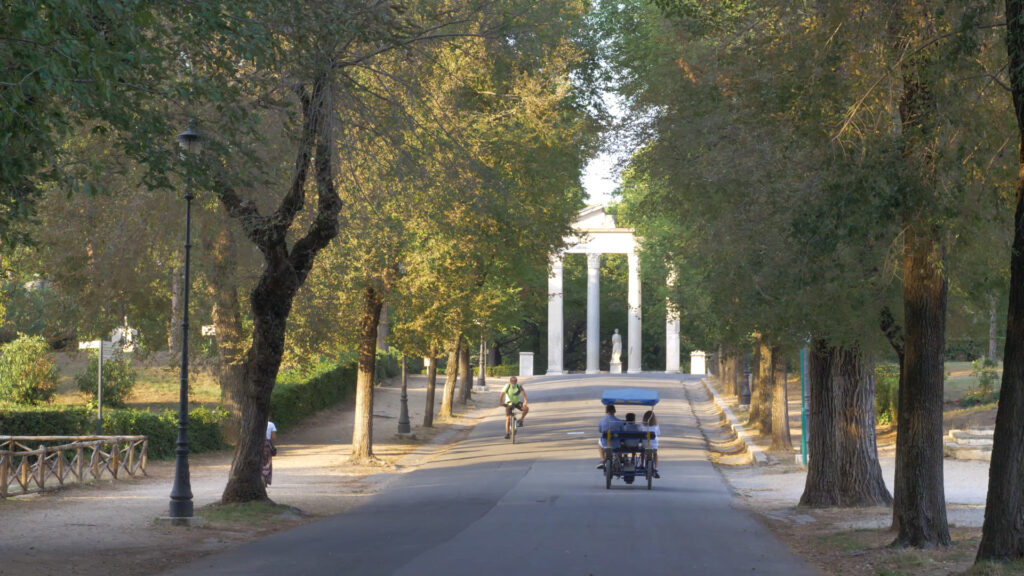 Trevi Fountain
30 meters high and 20 meters wide, this is the most famous fountain of the city, the Trevi fountain. The fountain became famous because of all the films that contained it and nowadays it is Rome's "selfie stick" hotspot. You may have heard this story once. If you stand with your back to the fountain, close your eyes and think of Rome and then throw a coin with your right hand over your left shoulder into the fountain then you'd definitely be back in town. When you do this with two coins you would find the love of your life in Rome. They fish here every day. Not for fishing, but for money. Each day about 3000 euros is taken out of the fountain. It is donated to charities, especially to the poor people here in Rome.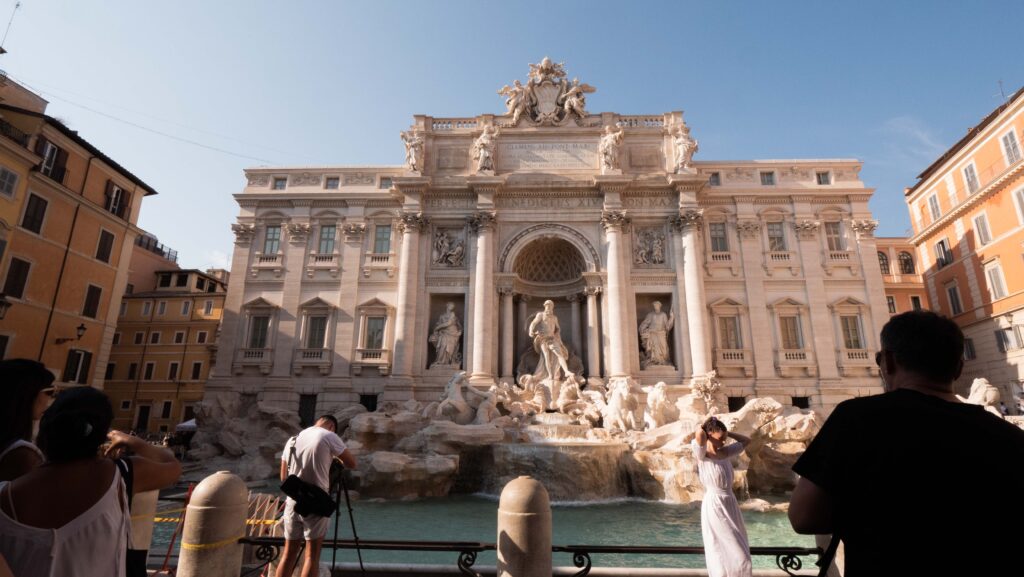 Shopping in Rome
The luxury shopping street of Rome "Via Condotti". You can find here the most exclusive shops where you can spend a lot of money. Around this street you will also find some stores which are a lot cheaper.
Monument Victor Emanuel II
Between all that old violence you have a relatively young building standing in the center. The monument to "Vittorio Emanuele II". That was the first king of Italy and with this building they commemorate the unification of the country in 1861. It is large and has all nicknames. Like the typewriter, the teeth and the wedding cake. I would say… make of it what you like.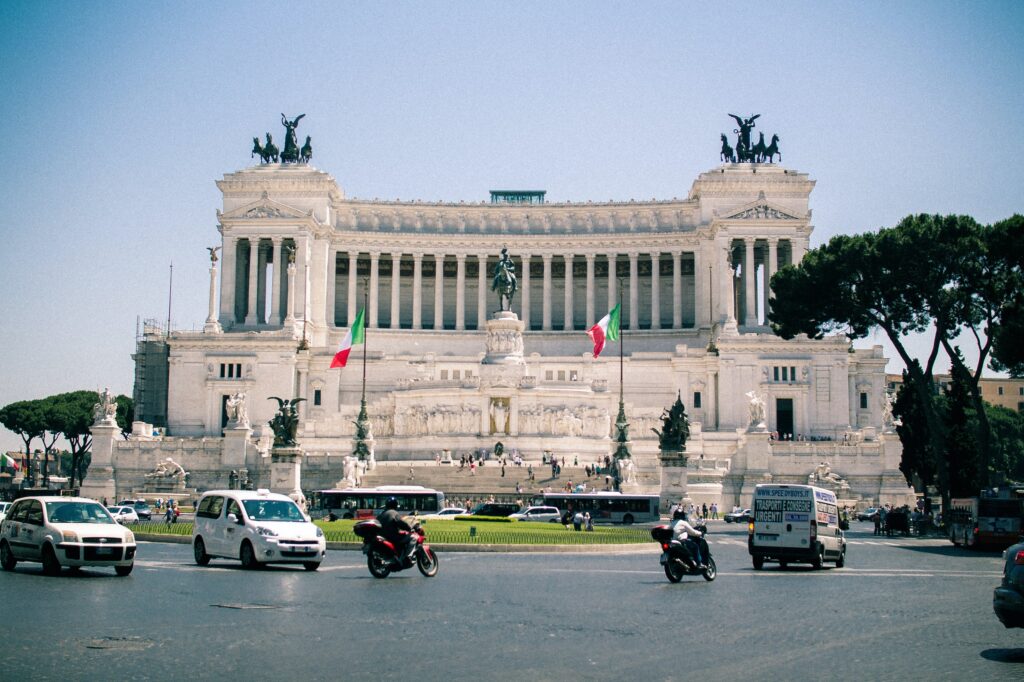 Get more Travel inspiration with other Travel Guides: