Sitges is one of the best gay destinations in Spain and Europe, only 40 minutes by train from Barcelona. Famous for the different gay beaches, the great nightlife and the cosiness. Get the most out your trip with the Gay Sitges Travel Tips and the Gay Sitges Travel Guide.
Barcelona to Sitges
Sitges is only a 40 minutes ride by train from Barcelona. You can start your trip at the Passeig de Gracia or the Barcelona Sants station. A single ride will set you back around 5 euros and you can buy your tickets at the machines in the stations.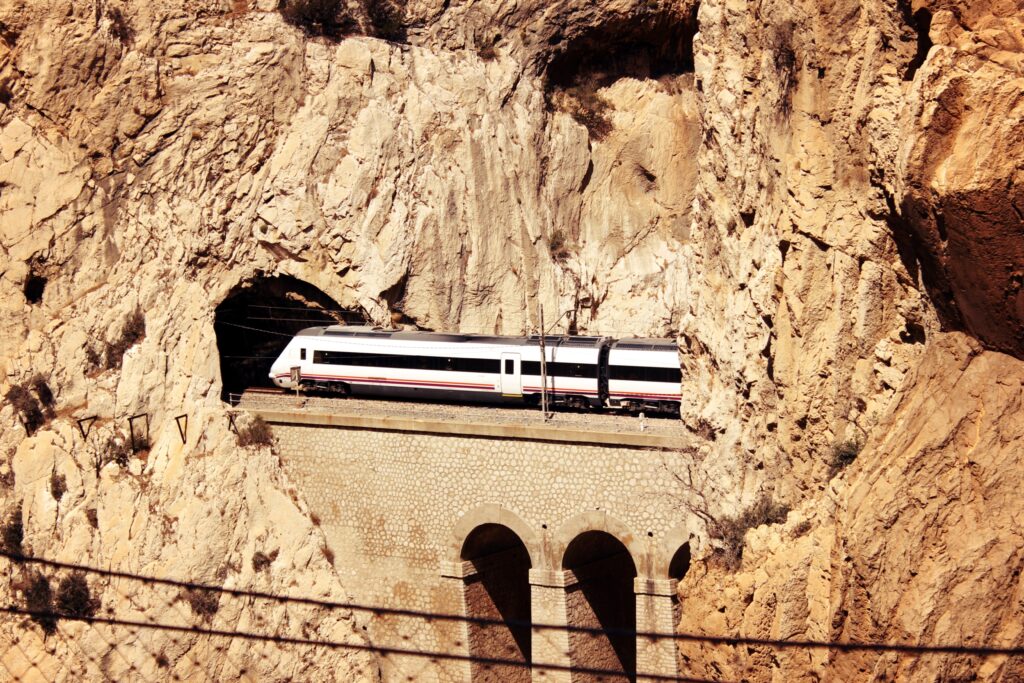 Gay beaches Sitges
There are several Gay beaches in Sitges. Something for everyone to describe it like this.
The most famous beaches are:
De las Balmins. This beach is a 15 minute walk from Sitges center. When you are on the sea front take left and walk till the cemetery. The beach is a mixed nudist beach.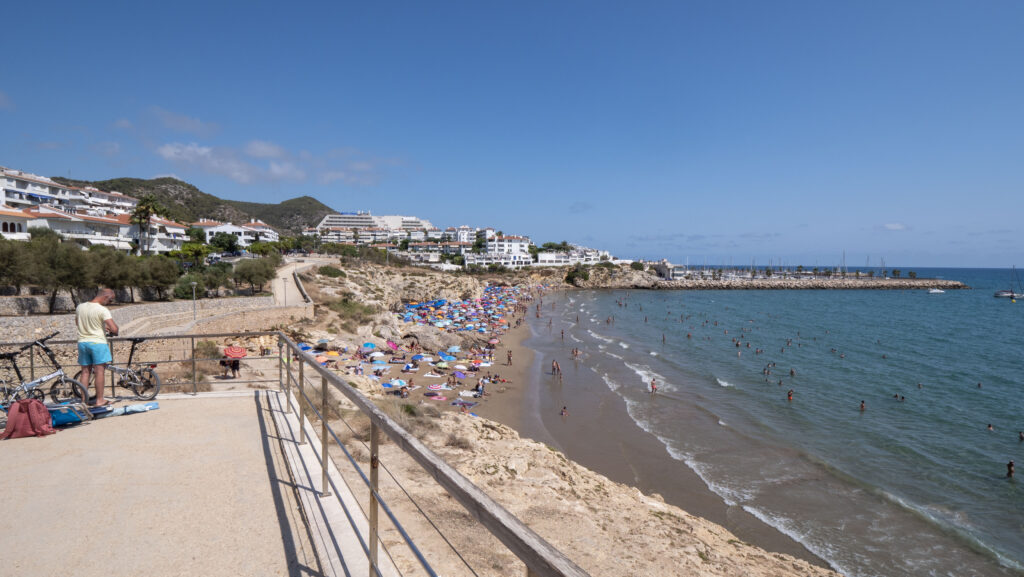 Del Muerto. This beach is further away from the city center. I think it is a 45 minute walk. The beach is famous for the nature and the caves and Del Muerto is a real gay nudist beach.
La Playa De La Bossa Rodona (Picnic beach). The main gay beach is La Playa De La Bossa Rodona, directly below the Picnic Restaurant, opposite the Hotel Calipolis. In recent years it has attracted more of a straight clientele, but it is still packed with gay boys during peak season. You know when you are there and it is close to the city center.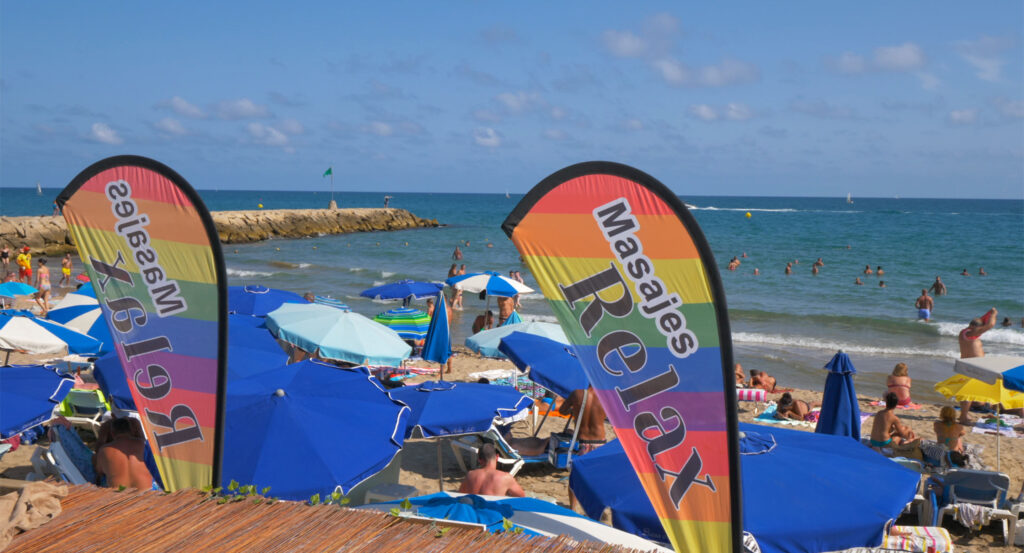 Gay street Sitges (Bars)
You can find the gay bars and restaurants around tge Plaça de la Indústria square. Leading off the square is the pedestrian street, Joan Tarrida, with more gay bars and cruise clubs. The best thing to do is to take a seat and enjoy everything you see on the streets. It will be crowded after 5pm.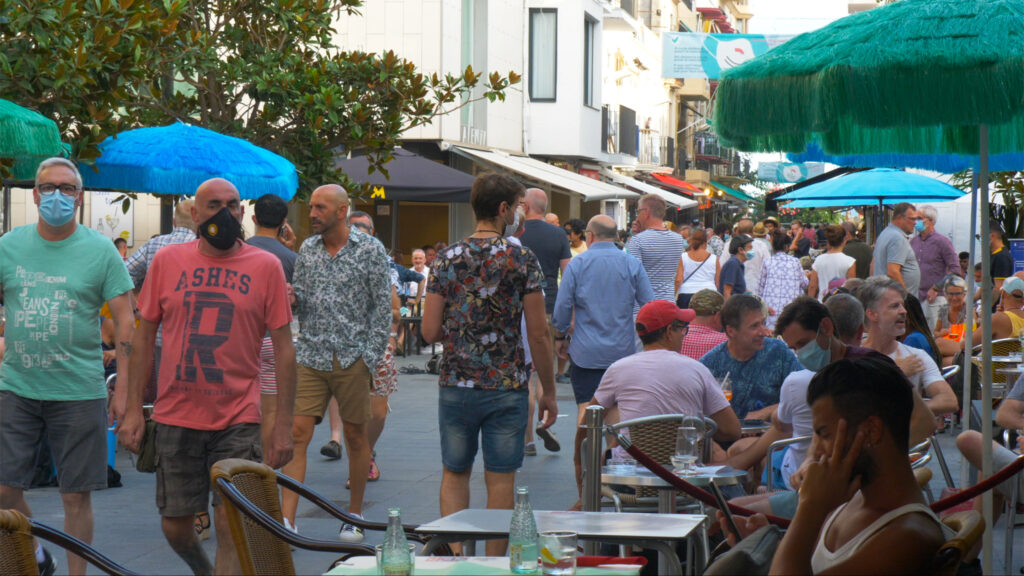 Gay nightlife Sitges
During my visit the clubs were closed due to the Covid-19 restrictions. When everything is open again the best places to go during the night are:
It's common to go out late in Spain, so also in Sitges. The best time go out is after midnight.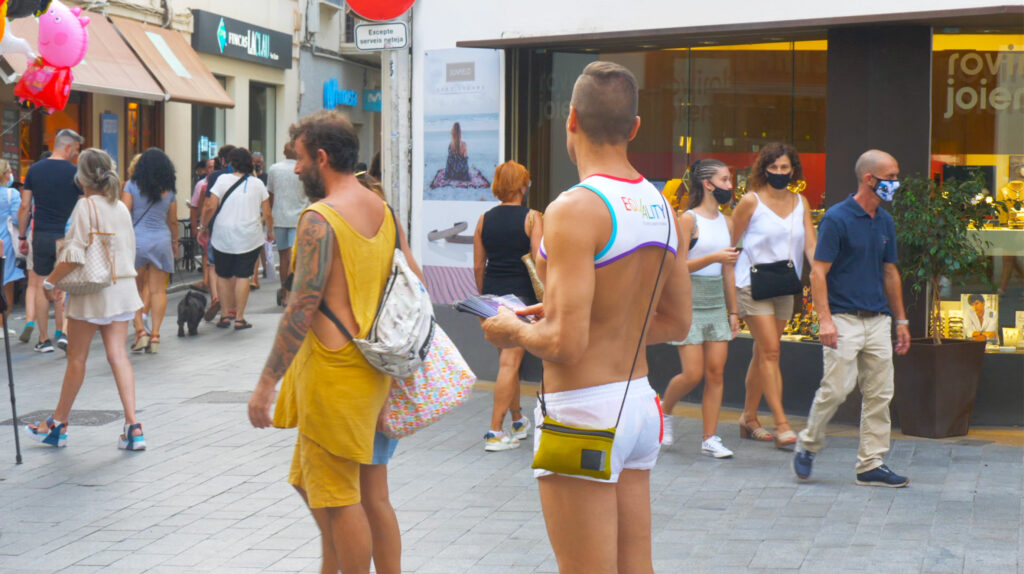 ---
Get more Travel inspiration with other Travel Guides: