Madrid, the capital and most-populous city of Spain with almost 3.4 million inhabitants. It is the second-largest city in the European Union. Surpassed only by Berlin. Get all your Madrid Travel Tips with the Madrid Travel Guide and get the most out of your trip.
Compare Madrid to Barcelona and Valencia
You can't compare Madrid to beach destinations as Valencia or Barcelona, beach Madrid doesn't have a beach, but that's ok as you will get a lot in return. For example stunning views, beautiful architecture and a vibrant nightlife 7 days a week. One of the first things I noticed about Madrid is that it is like a Dutch city. It's compact and it is easy to walk from one sight to another.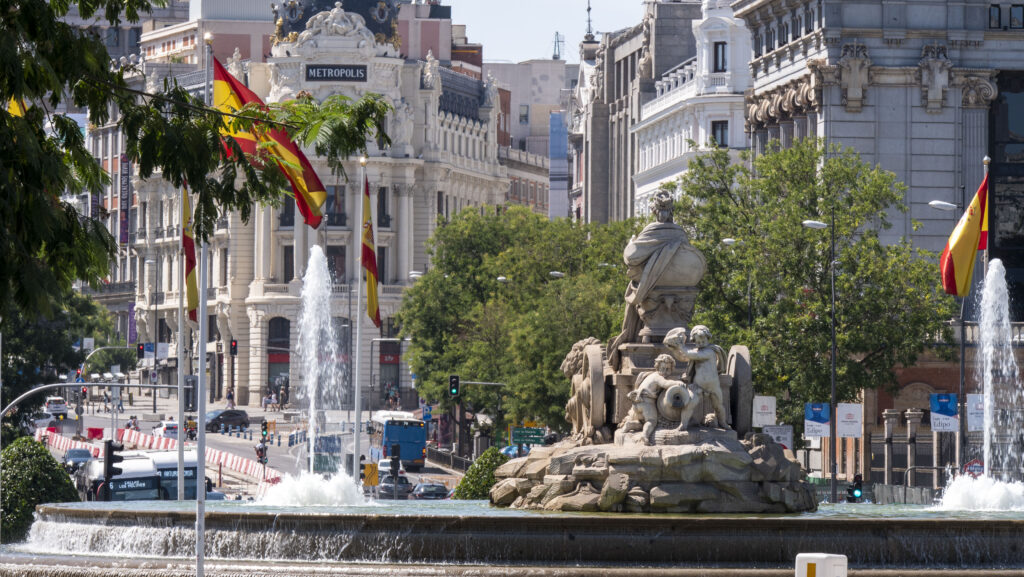 Gran Via
Let's start to explore the city center of Madrid and and we begin here at the Gran Via. It's one of the most important traffic routes in the city. It's a long street with a lot of shops. Don't forget to look up and enjoy the wonderful architecture The Gran via is a nice short walk just 1.3 kilometers up and 1.3 kilometers back. Don't forget your smartphone to count all the steps for the healthy app, if you are just like me.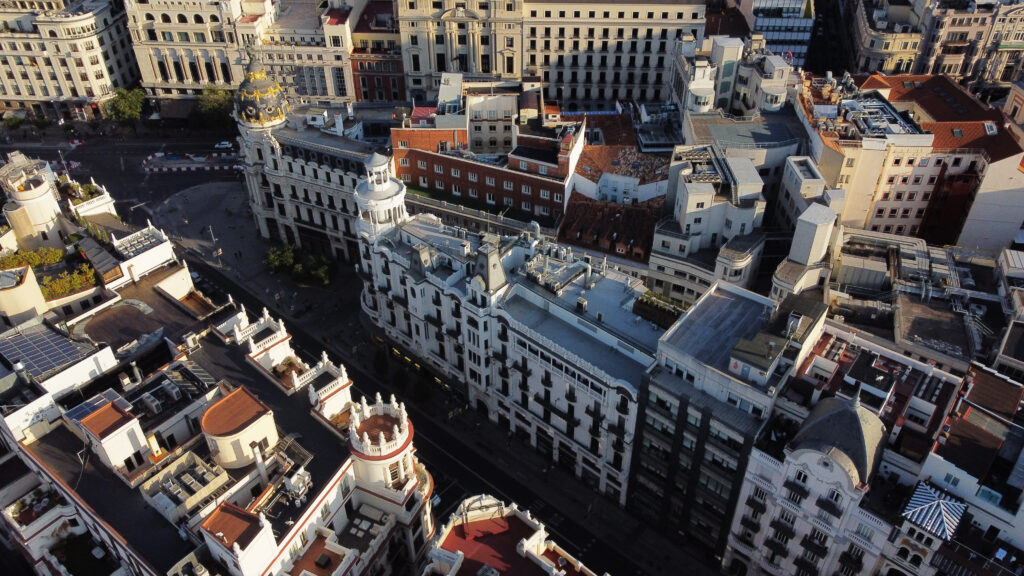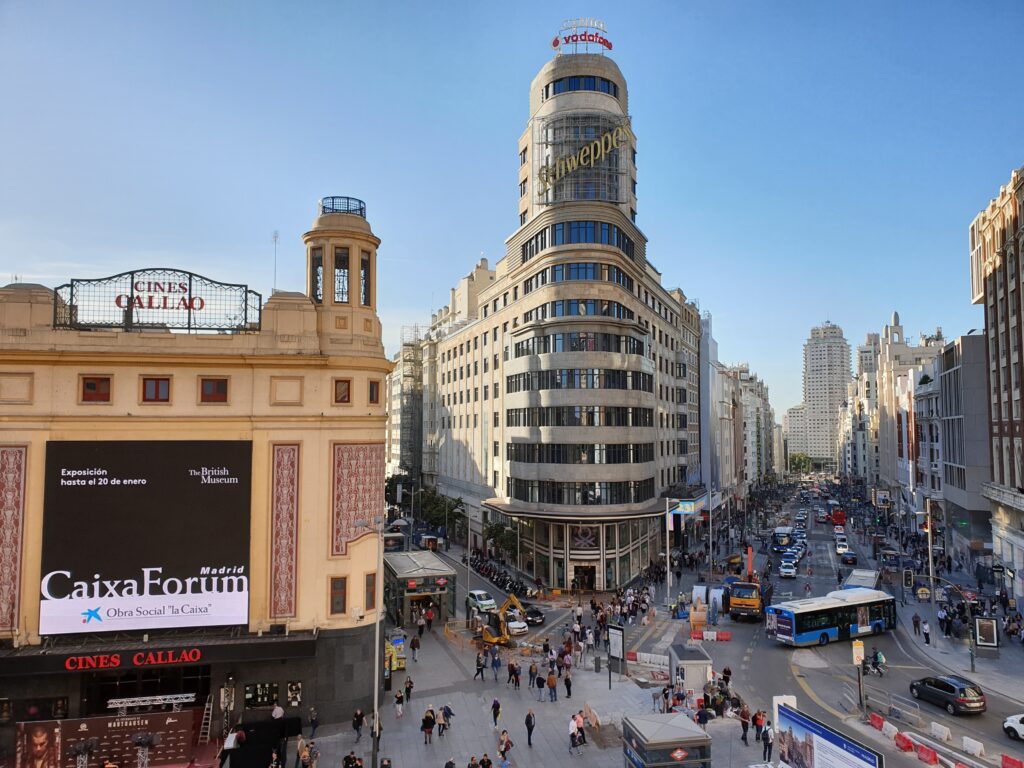 Rooftop bar Gran Via
Azotea del Círculo de Bellas Artes is one of the most famous rooftop bars in the city. Dating back to the early 20th century, this architectural masterpiece is a major player in Madrid's art scene. Take the elevator to the top to admire Madrid from above. There is an entrance fee and the drinks are expensive, but the view won't disappoint.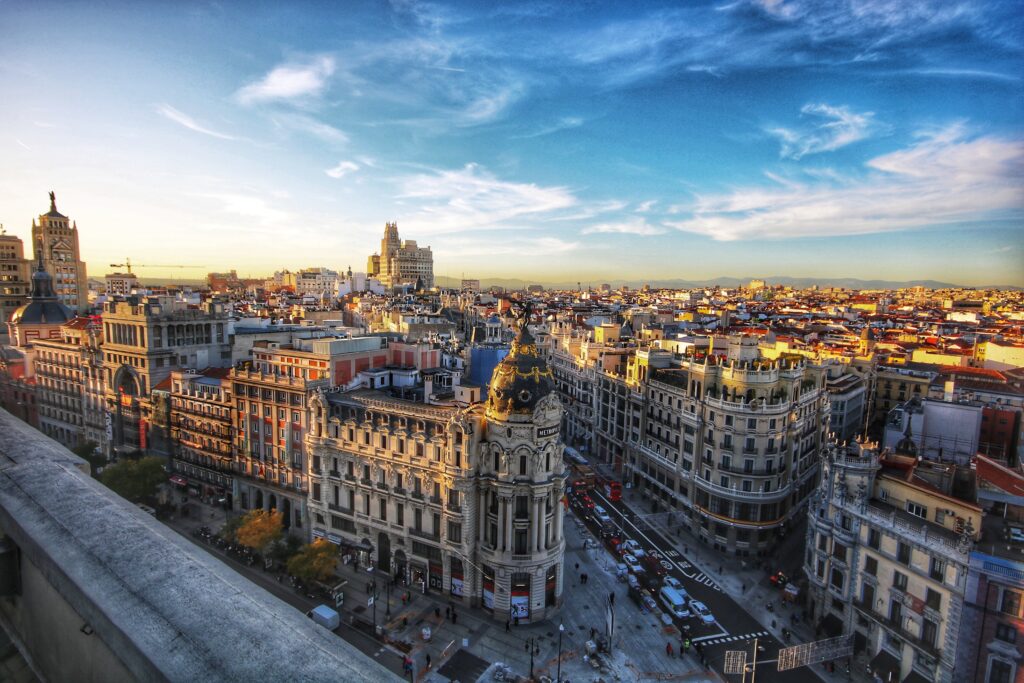 Plaza Mayor
Plaza Mayor is an old square dating back to 1619. It became a major tourist attraction and you are certainly not the only tourist. You can take beautiful pictures here or have something to eat or drink on the terrace. Nearby you will find a nice food market Mercado San Miguel, when they offer you tapas starting around 1 euro. When this neighborhood is too crowded for you.. then my advice is to go to Plaza Santa Ana.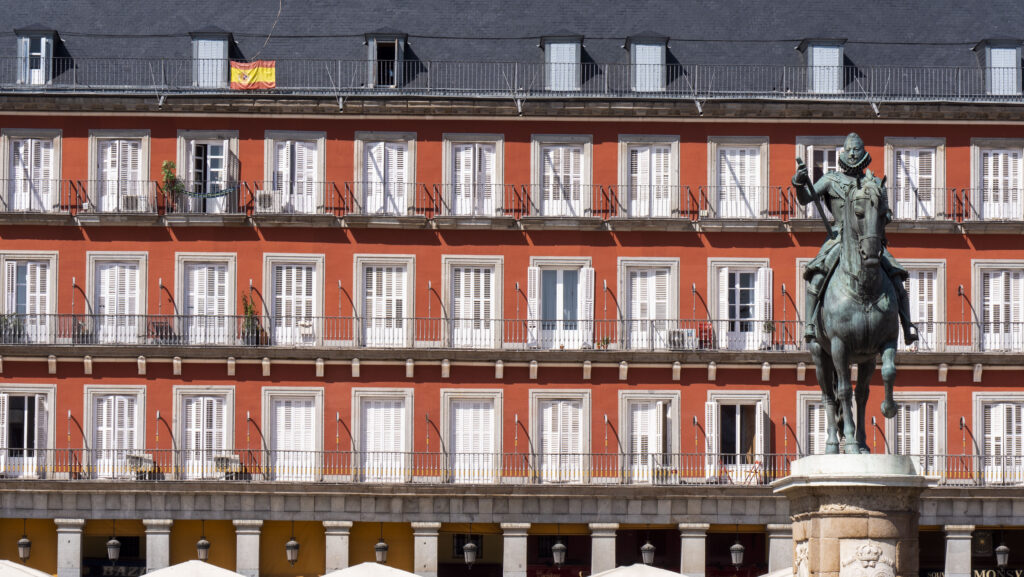 Retiro Park
You can spot a park every 10 minutes, but the most famous one is Retiro. It was built as a garden to a palace a long time ago. Nowadays it is open to general public, so also for you and me. It's a nice place to chill after a long night, to run, rent a boat and go on the water or visit a palace made of glass and metal. This palace was built for plants and animals and you can enter it for free.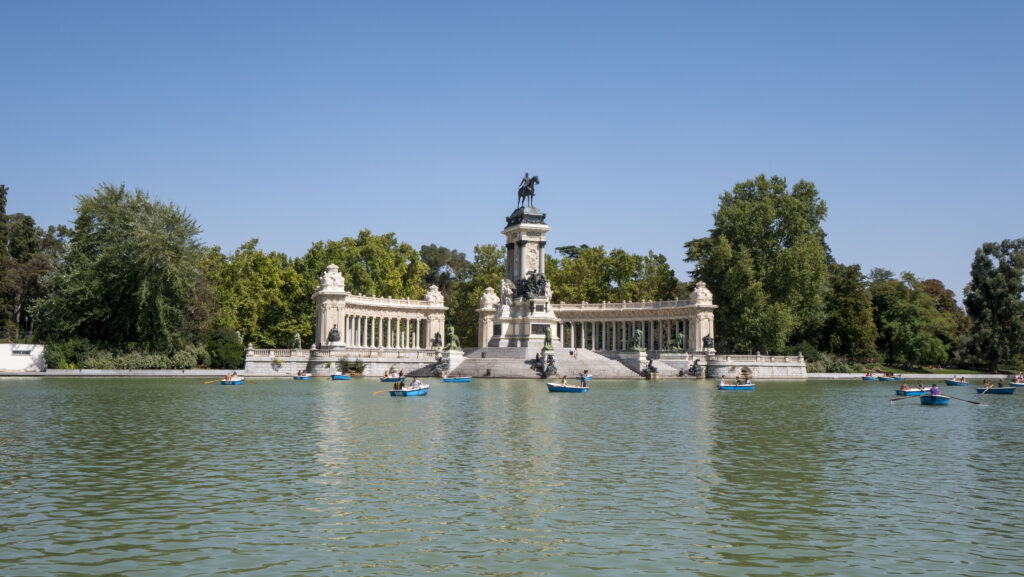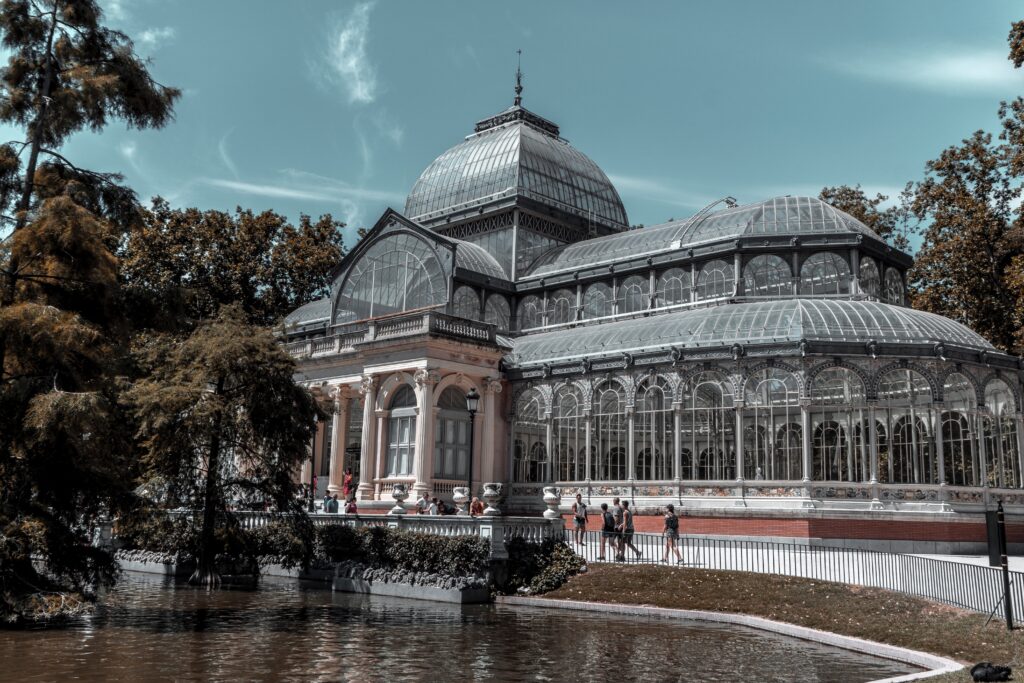 Best time to visit Madrid
In my opinion that are the months April, May, September or October. The summers are known to be very hot and the winters can be cold. For example, last year, in 2021 they had the biggest snowfall in 50 years. It is amazing. The climate seems to be changing and so it does here in Madrid. You can check the actual weather here.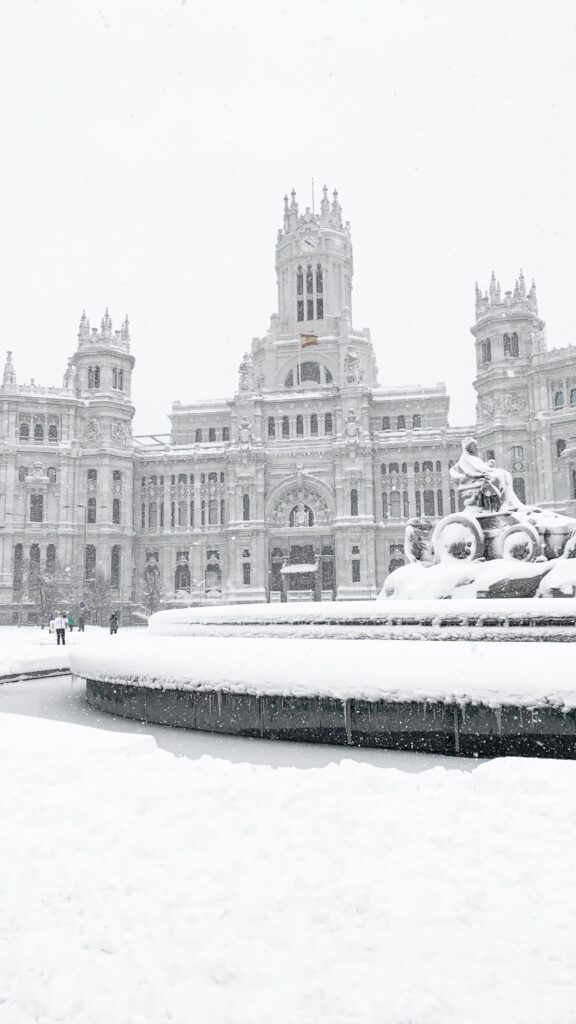 The Royal Palace Madrid
You can not ignore this beautiful building. It's like a monster. The Royal Palace. The royals don't live here anymore. It's only being used for state events. It's like a "Pied à Terre". Not bad if you own one like this. Perhaps a different sensation when you are the cleaner. The palace counts over 3.000 rooms and they have to be cleaned every day.You can visit the palace daily. To skip the line you can use this link, to book your tickets.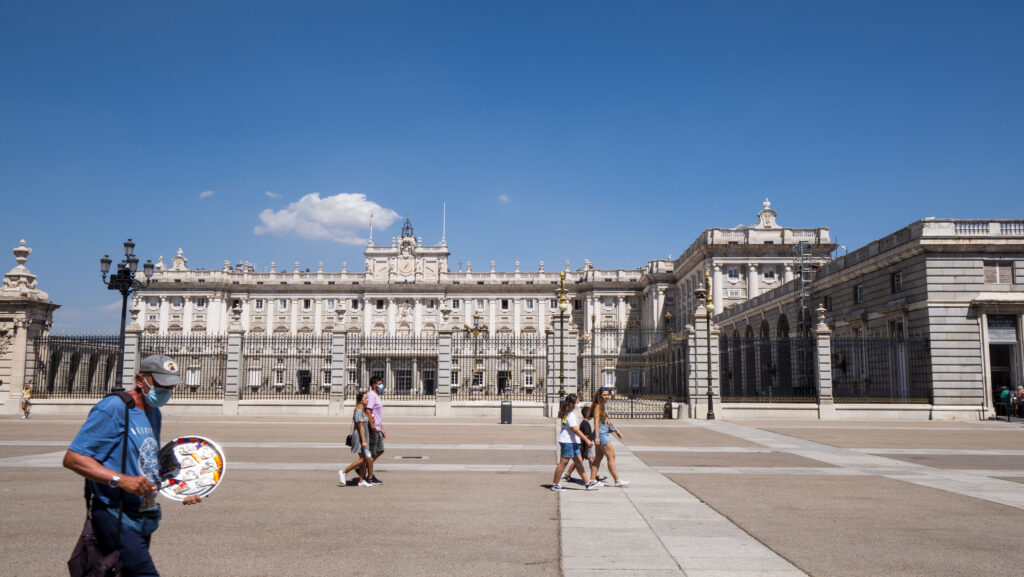 Chueca
My favorite neighborhood in Madrid is the colorful area of Chueca. The gay marriage was legalized in Spain in 2005. After that a lot of gay people moved to this area. Nowadays it's more mixed, but it resulted in a nice neighborhood with fantastic restaurants and boutique shops. A personal tip is to sit down on Plaza de Chueca only to watch people. It's what locals do by themself as well.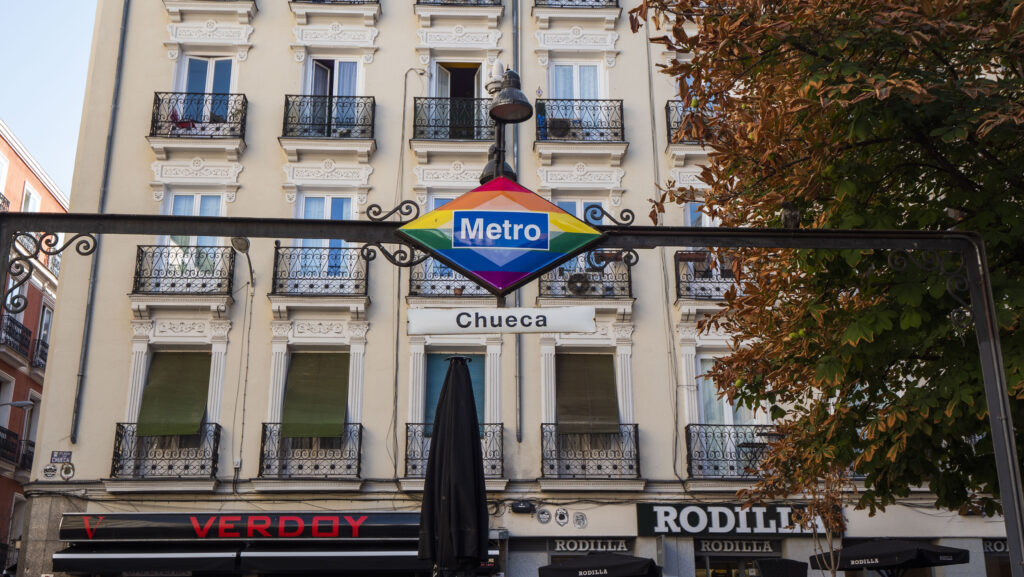 Street Art in Madrid – La Tabacalera
Street art is populair around many Spanish cities. For example the neighborhood "El Carmen" in Valencia and in Madrid it is in "La Tabacalera". My advice is to walk around in this neighborhood and enjoy the beautiful images.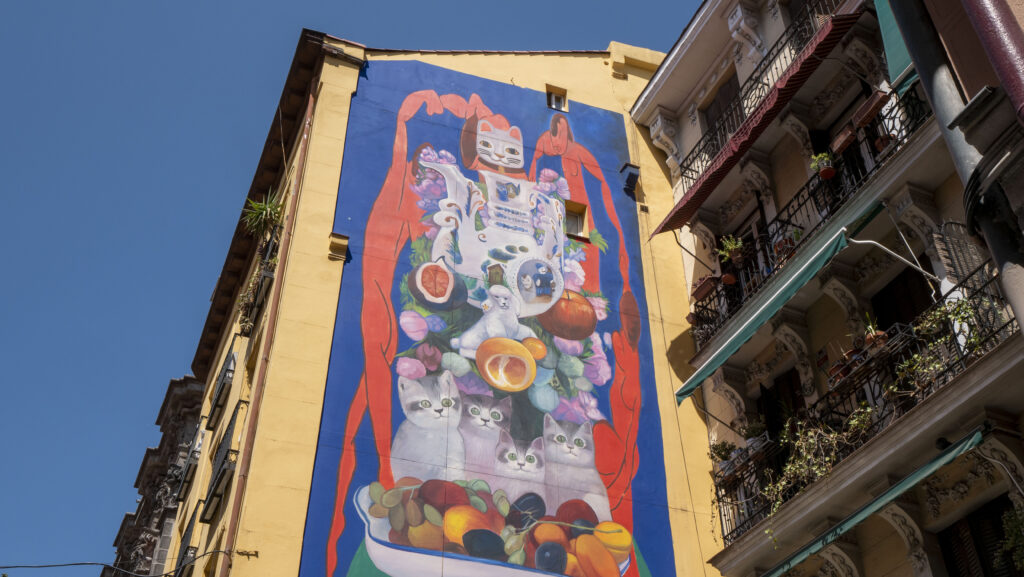 Malasaña
If you're looking for the hip and trendy area of Madrid, head to colorful Malasaña, just north of Gran Via. There are a lot of bars, bicycles, boutiques and street art in this historic and, today, hipster neighborhood. Known as one of the liveliest neighborhoods in the city center, Malasaña is an excellent place to experience the "energy" of Madrid for yourself. Plaza del 2 de Mayo, a historic square with lively bars and market stalls on weekends, is a popular meeting point.
Teleférico
If you have fear of heights then this is an exercise for you the Teleférico, it's a cable car with a great view around town. A single journey costs around 5 euros. Keep in mind that during the winter period the cable car is closed many times. So check the timetable.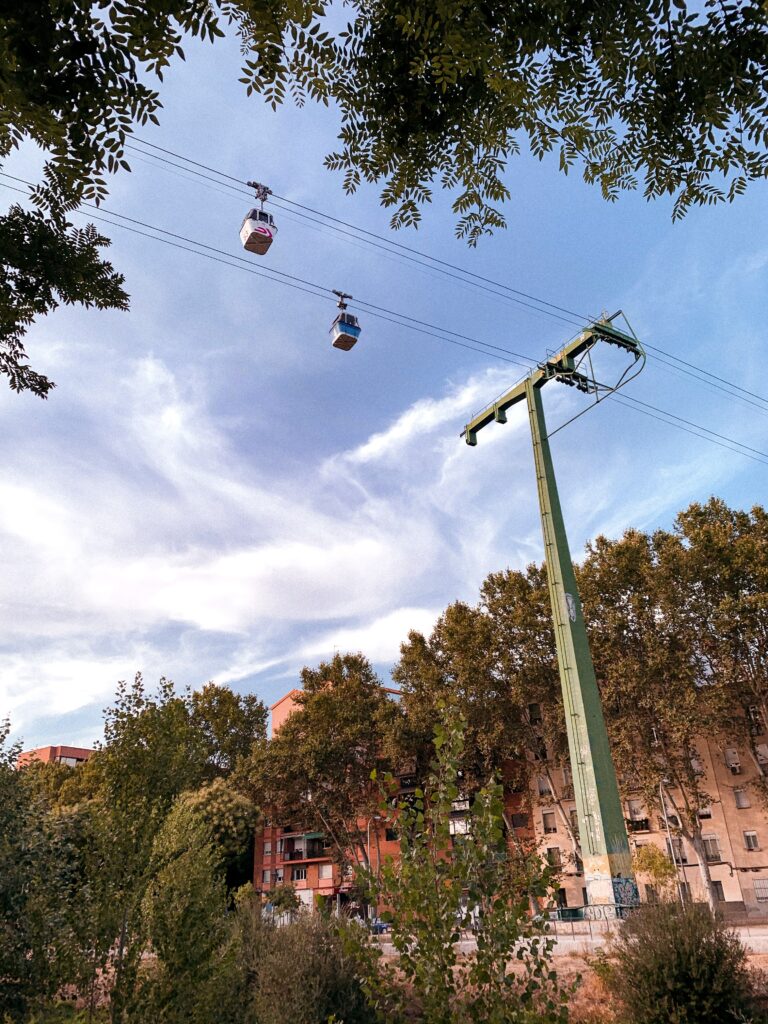 Get more Travel inspiration with other Travel Guides