Alicante a beautiful sunny city located along the Costa Blanca in Spain. A stretch of Mediterranean cost of more than 200 kilometers. It has one of healthiest climates in Europe according to the World Health Organization. The City is small, relaxed and home to more than 300.000 people. This is the Alicante Travel Guide with the most essential Alicante Travel Tips to read and watch!
Travel to Alicante City
The easiest way to travel to Alicante is by plane. From the airport you travel with the Alicante Airport Bus to the city for around 4 euros. The bus leaves outside the arrivals hall at gate C6. Another way to travel to city is by taxi. A single journey will set you back around 25 euros.
Santa Bárbara Castle
The major attraction in town is the Santa Bárbara Castle in Spanish Castillo de Santa Bárbara. You can skip your gym session when you visit this castle, because you have to climb to the top of a mountain, which is 166 meters above sea level.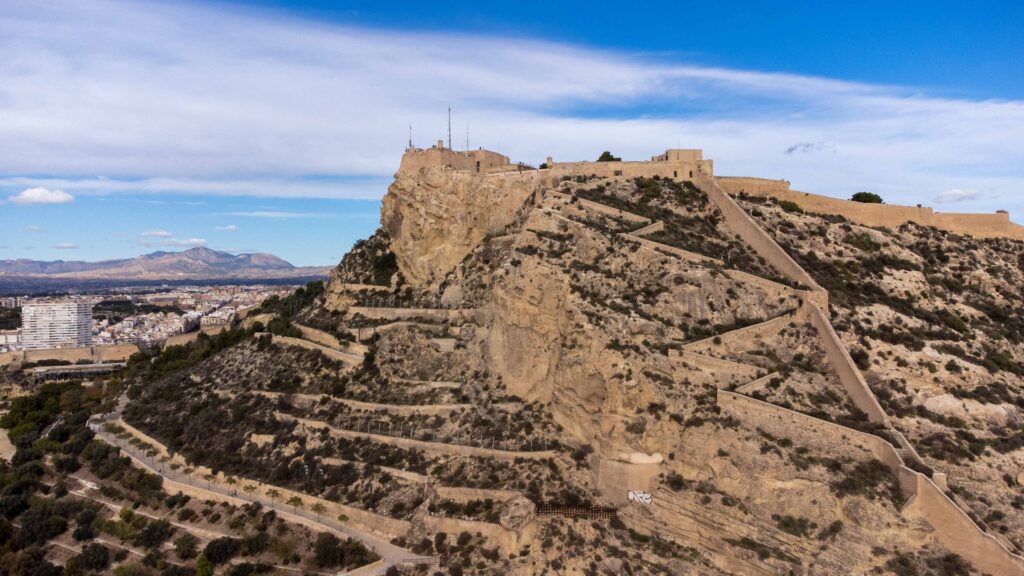 There are many paths which lead to the castle on top of the hill and from there the view is impressive. The walk up is pretty steep, but once you reach the top you will appreciate it even more. You can also drive up to the entrance of the Santa Bárbara Castle and there is train service from the beach to the top.
This Castle was built in the 9th century as a fortification and it stands on the Benacantil hill. Until 1962 it was used as a prison. Good to know is that there is no entrance fee!!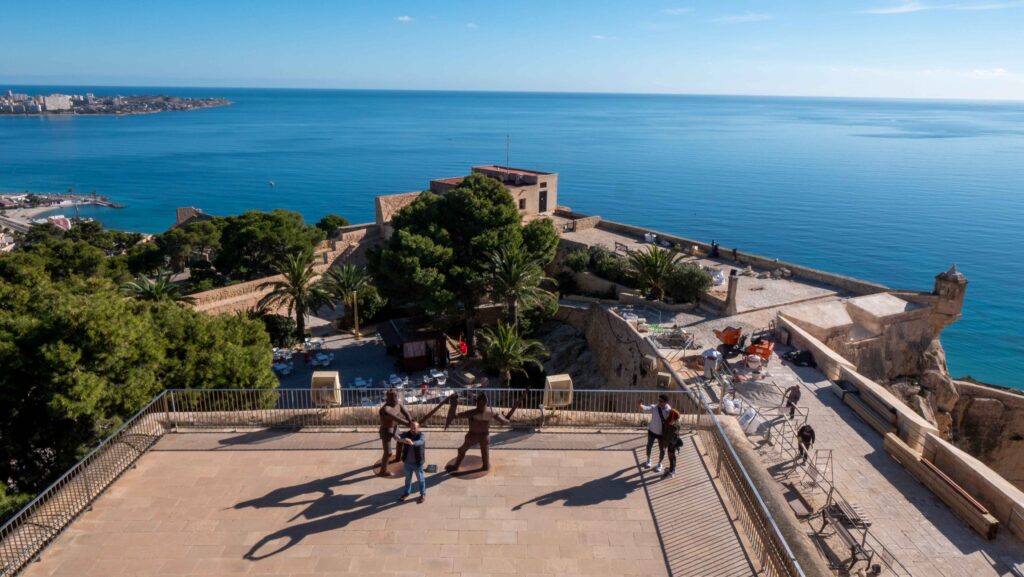 From April till September the castle is open from 10am to 10pm, in the winter months the castle is only open till 8pm.
Alicante Old Town
One of the things you can do is to get lost in the old town of Alicante, called Bario Santa Cruz. You will be blown away by its beauty with these cute little streets and stairs. Houses are painted in different colors, you see flowers everywhere and it seems as if time has stood still here and the residents enjoy their siesta all day long. I really fell in love with this neighborhood, it feels like a small village in a big city.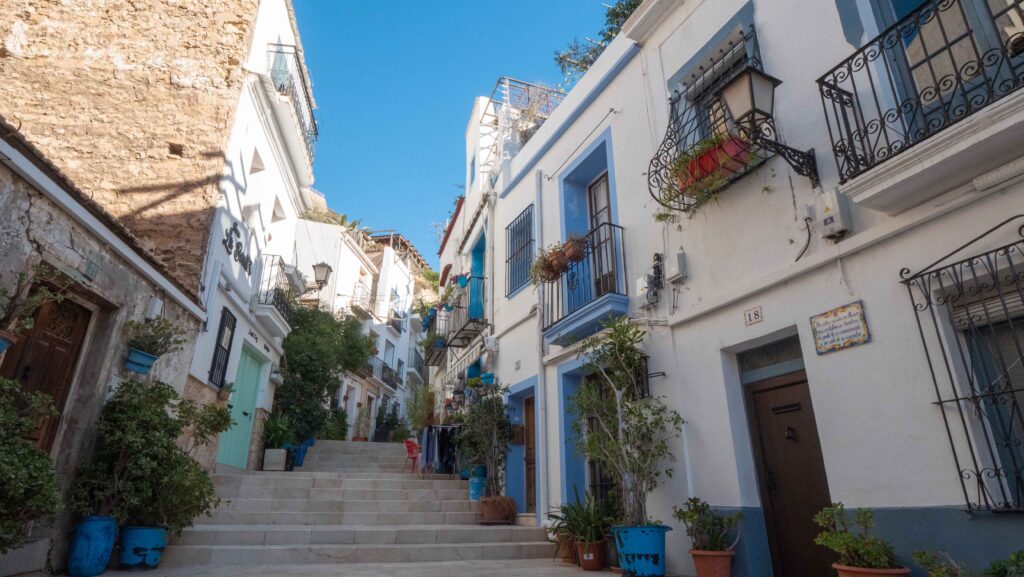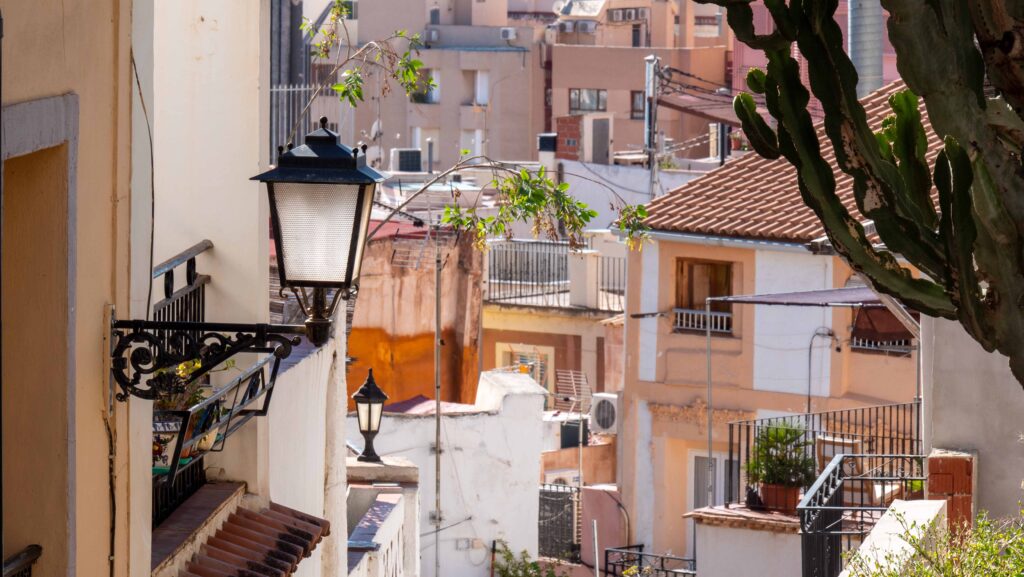 Barrio de Santa Cruz is not big and you can take really beautiful pictures here to make all your friends and followers jealous.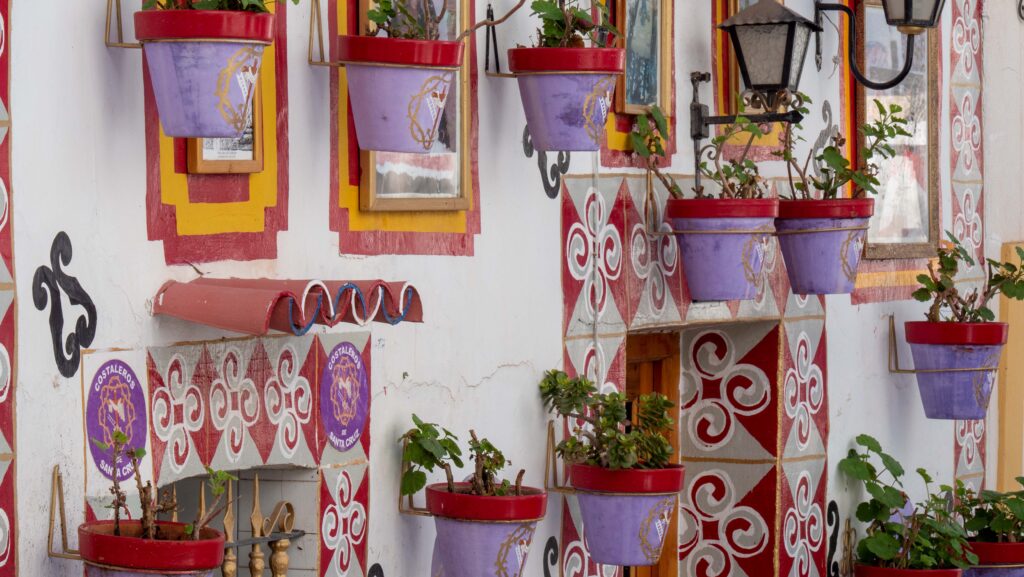 Alicante Cathedral
This is San Nicolas de Bari Cathedral which is located in the city center of Alicante. The cathedral has a 45 meter high blue cupola that towers out above the city skyline. The interior is pretty impressive too.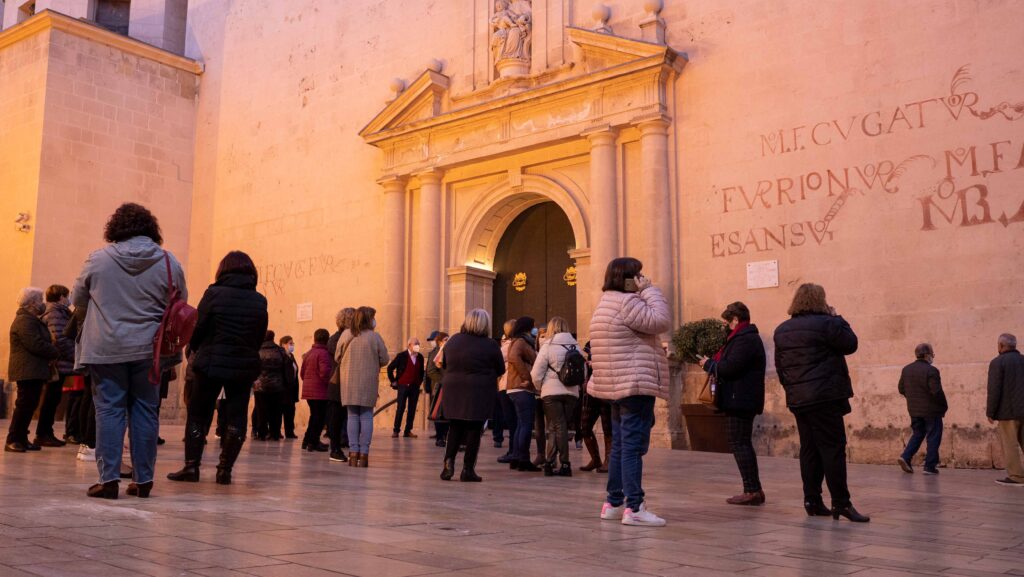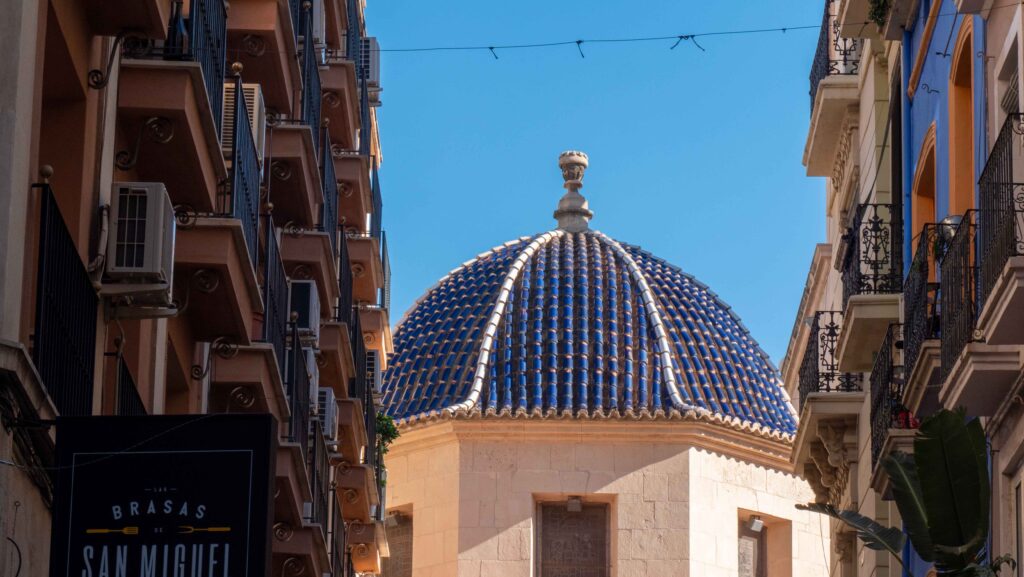 Inside there is a second floor over here you get a totally different perspective of this cathedral. It's definitely one of the best places to visit in Alicante.
Basilica Santa Maria
You canalso visit the Santa Maria church with a beautiful Baroque entry. The church and square are renovated about 10 years ago and it looks really nice from the outside. The only thing is that church is only open between 11 and 12 in the morning and between 7 and 8 in evening.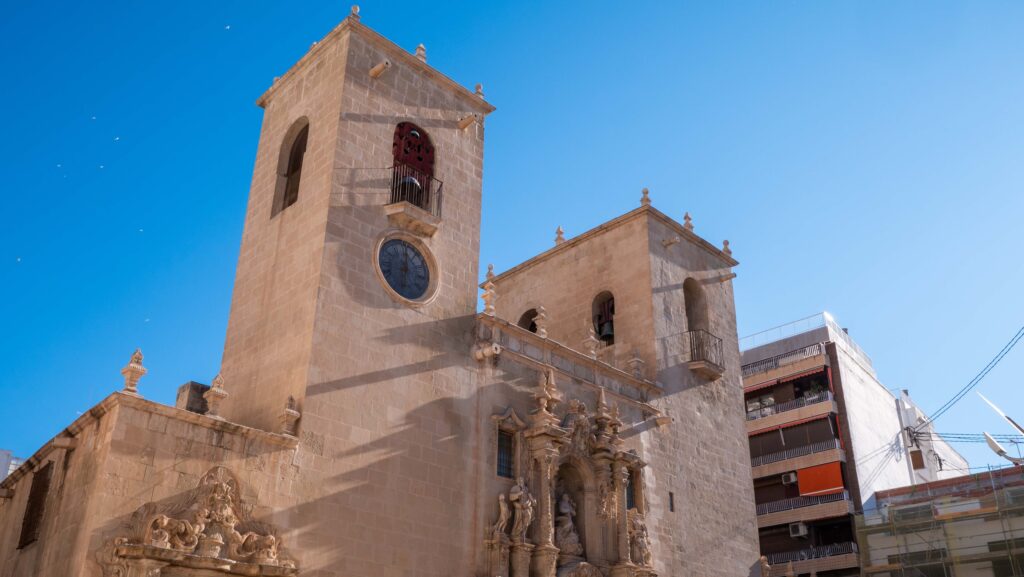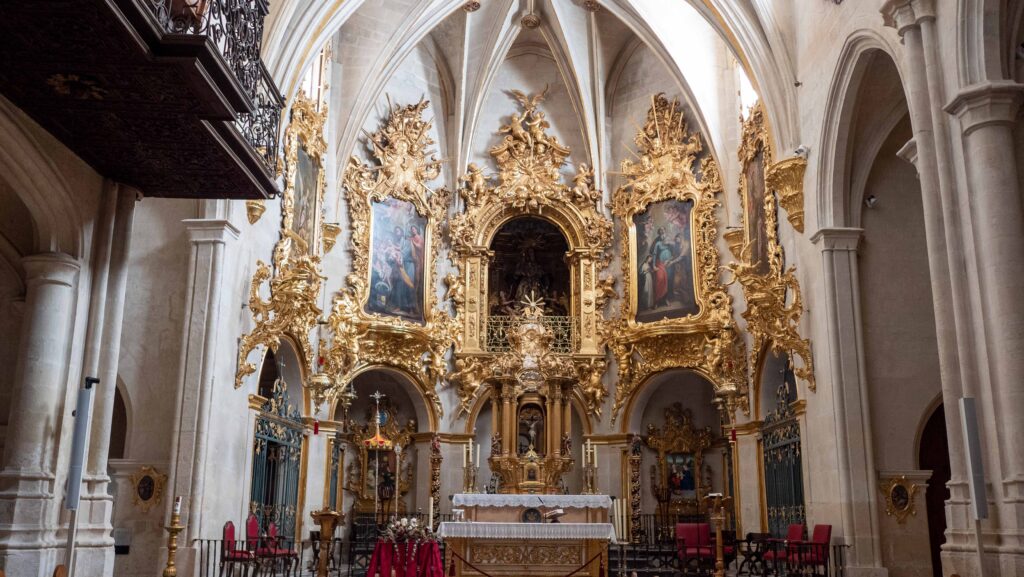 The Beach – El Postiguet
There are several amazing beaches around Alicante. I recommend you to go to El Postiguet. It is renowned for the quality of its sand, its palm tree boardwalk and its cafes. From here you have a beautiful view of the Santa Bárbara Castle. It's a popular beach because it is so close to the city. A little bit to the north you can find a huge beach called San Juan Playa.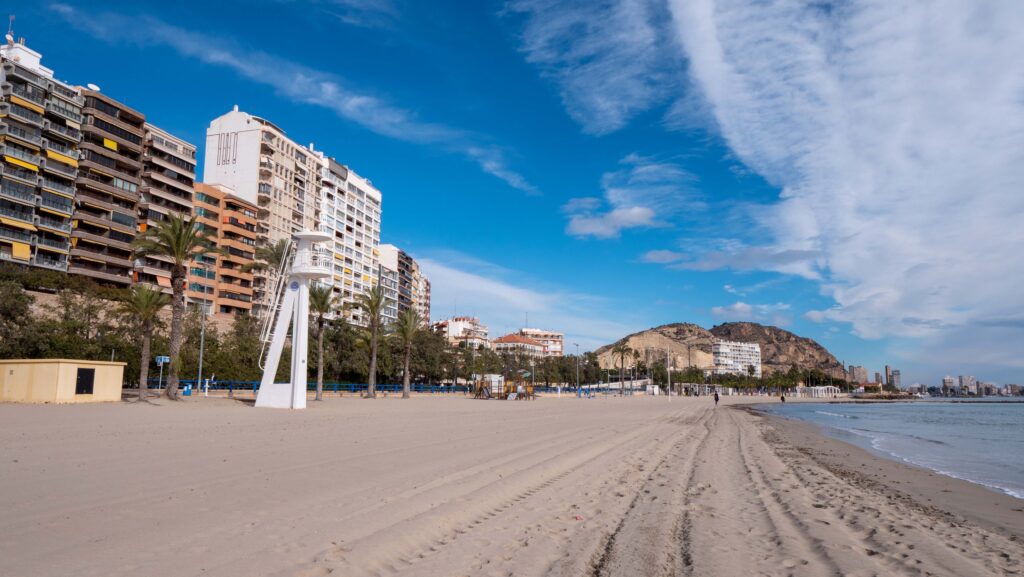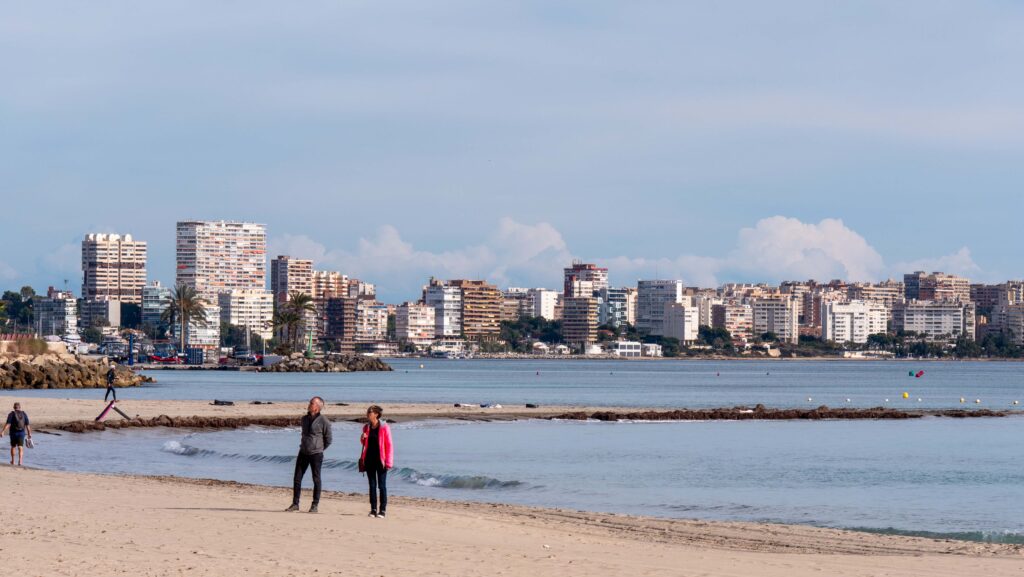 Best time to visit Alicante
Any time of the year is a good time to visit Alicante. If you want to avoid the crowds and really hot days you don't travel to Alicante in the summer months June, July and August
But even during the winter the weather is great. I visited Alicante at end of November and today it is sunny and 17 degrees Celsius. That's the average temperature for this time of the year… I love it.
Check the actual weather in Alicante.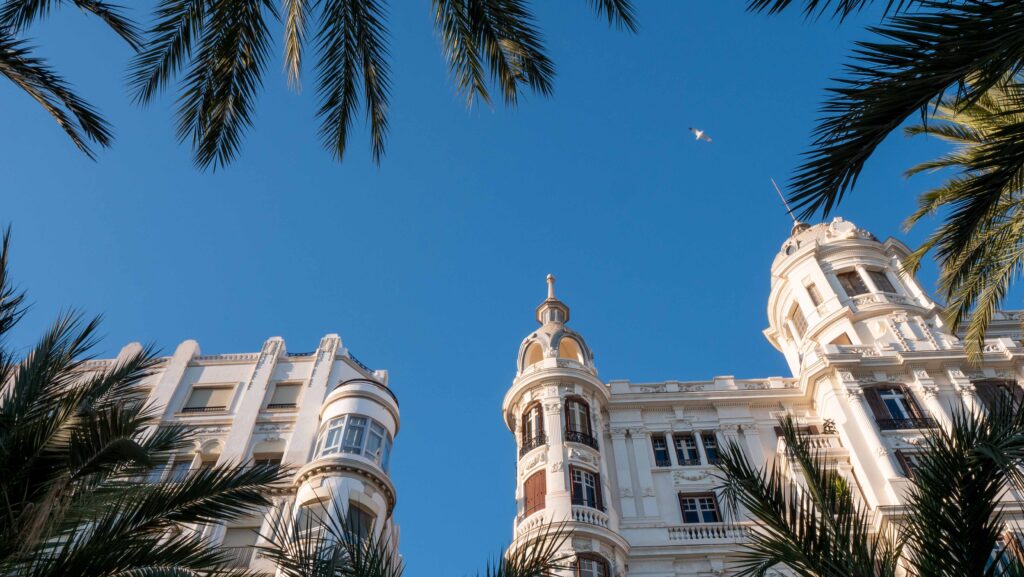 Explanda de España
A great spot in the city the Explanda de Espana. The main boulevard of the city is made out of 6.6 million marble tiles and it is something where the people here are really proud of. It is really a beautiful street with all the palmtrees.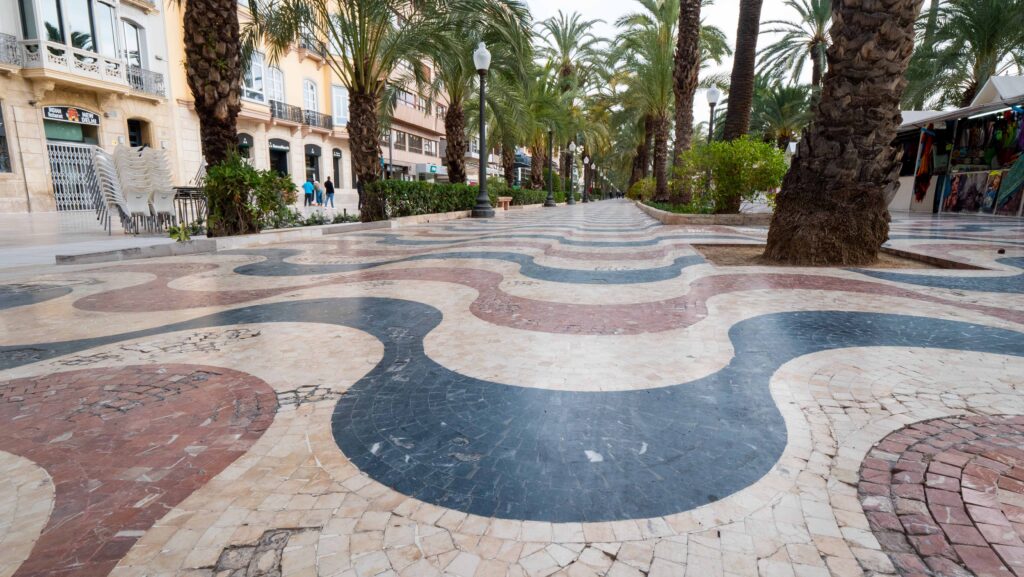 There are many terraces and watching people is a popular thing to do in Alicante. The marble tiles have three colors: white and blue are the city colors of Alicante and red. Alicante Red is an official color marble and expensive all over the world, it is marble that comes from this region.
Mercado Central
Something that is common in many Spanish cities is a big Market. In Alicante you can visit the Mercado Central Alicante. It was built in 1911 and the official name is Mercado de Abastos. You can buy mainly fish and dried food, because of the dry climate in this region. It's really a bustling place to take a look and you will be amazed what they all sell here.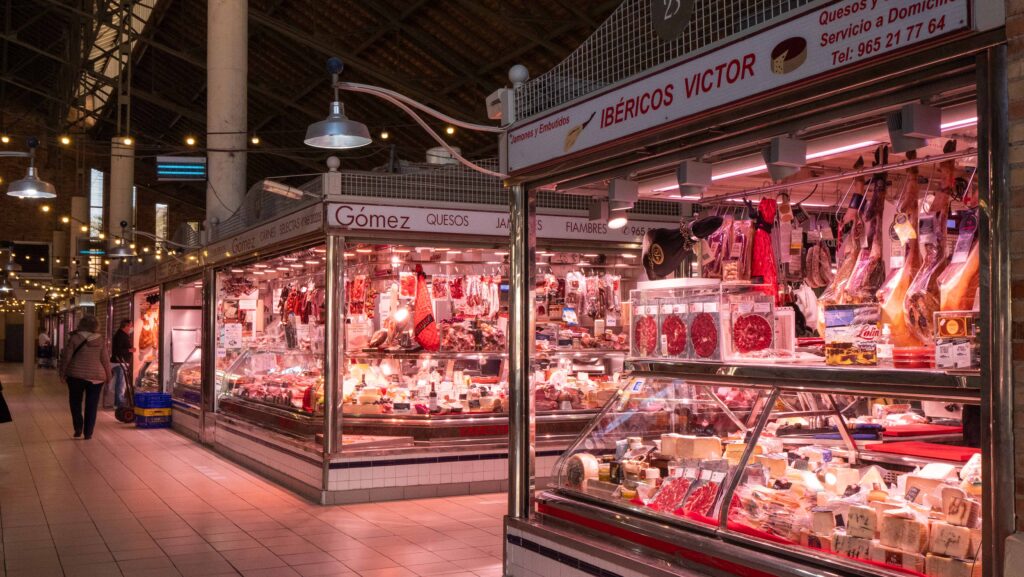 Alicante Marina
Marinas are always great to walk around, especially around sunset. It always gives me such a calming feeling to see all these boats perfectly lined up. There is a nice terrace at SOHO Mar to have a drink with views over the marina. You can also find a Volvo Ocean Race Museum, but I did not go inside as well as a casino.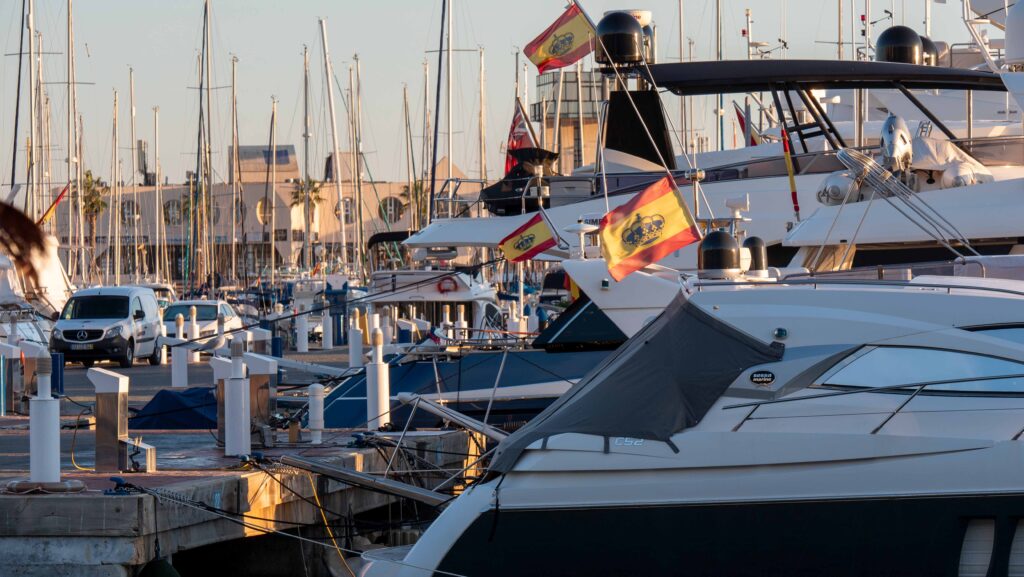 Mushroom Street
Spanish cities, like Madrid and Valencia are well known for the great street art. A thing they don't have over there is a street full with mushroom trees.
This is one of the most famous streets with art is the "Mushroom street" in the city center. It is known for its decoration with mushrooms as trees, turning the street into a place like something out of a fantasy world.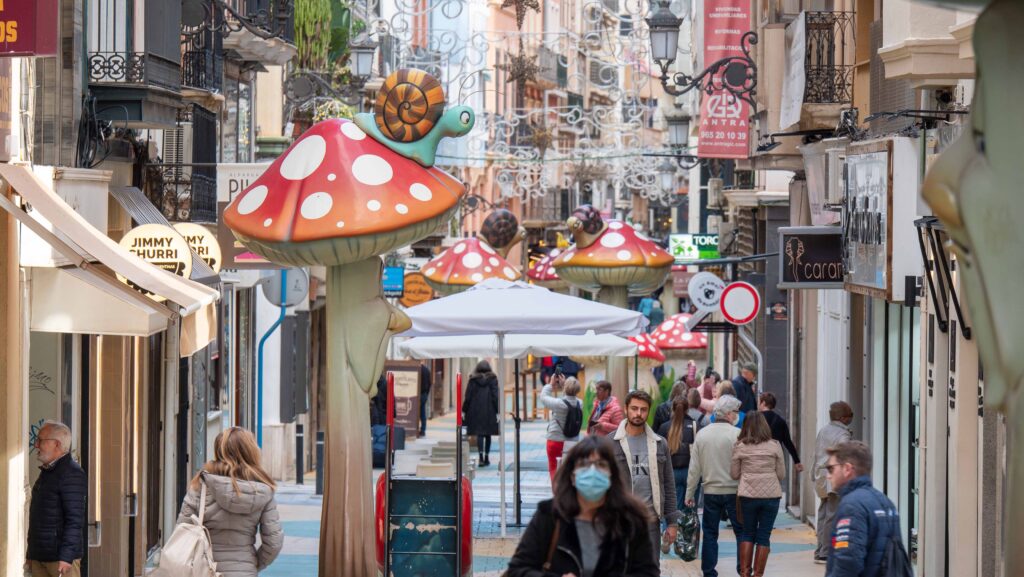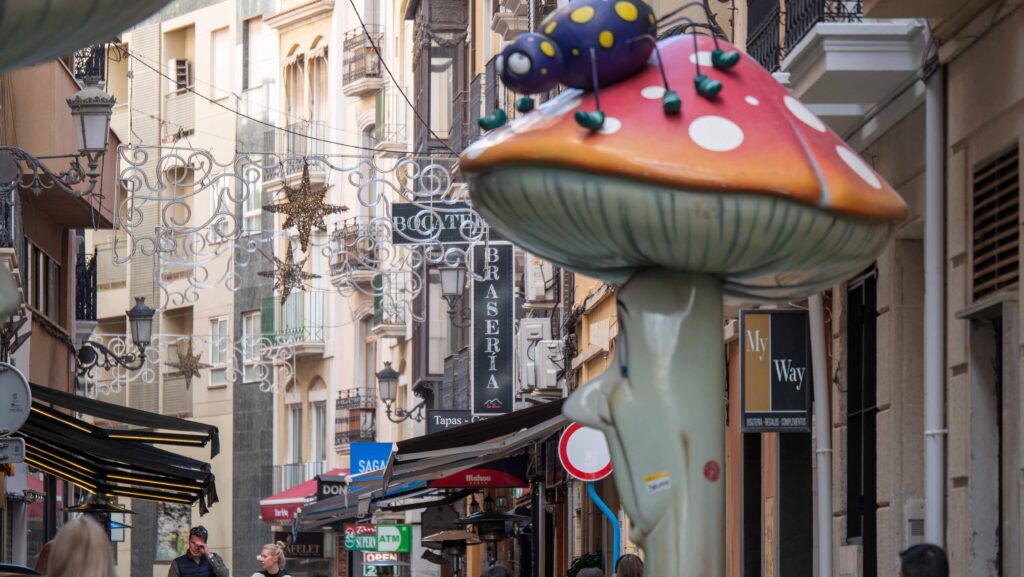 Get more Travel Tips